GOBI
€75
50% lana peinada ecológica baby yak
50% French ecological merino wool
These Gobi gloves belong to the 100% organic Teixidors collection. Light in weight thanks to the yak down, the combination of the organic merino wool lends an especially soft and warm texture when in contact with the skin.
Design Notes
Woven by hand loom in Terrassa (Barcelona)
Size: only size
Detail & Care
Dry cleaning recommended
See care guide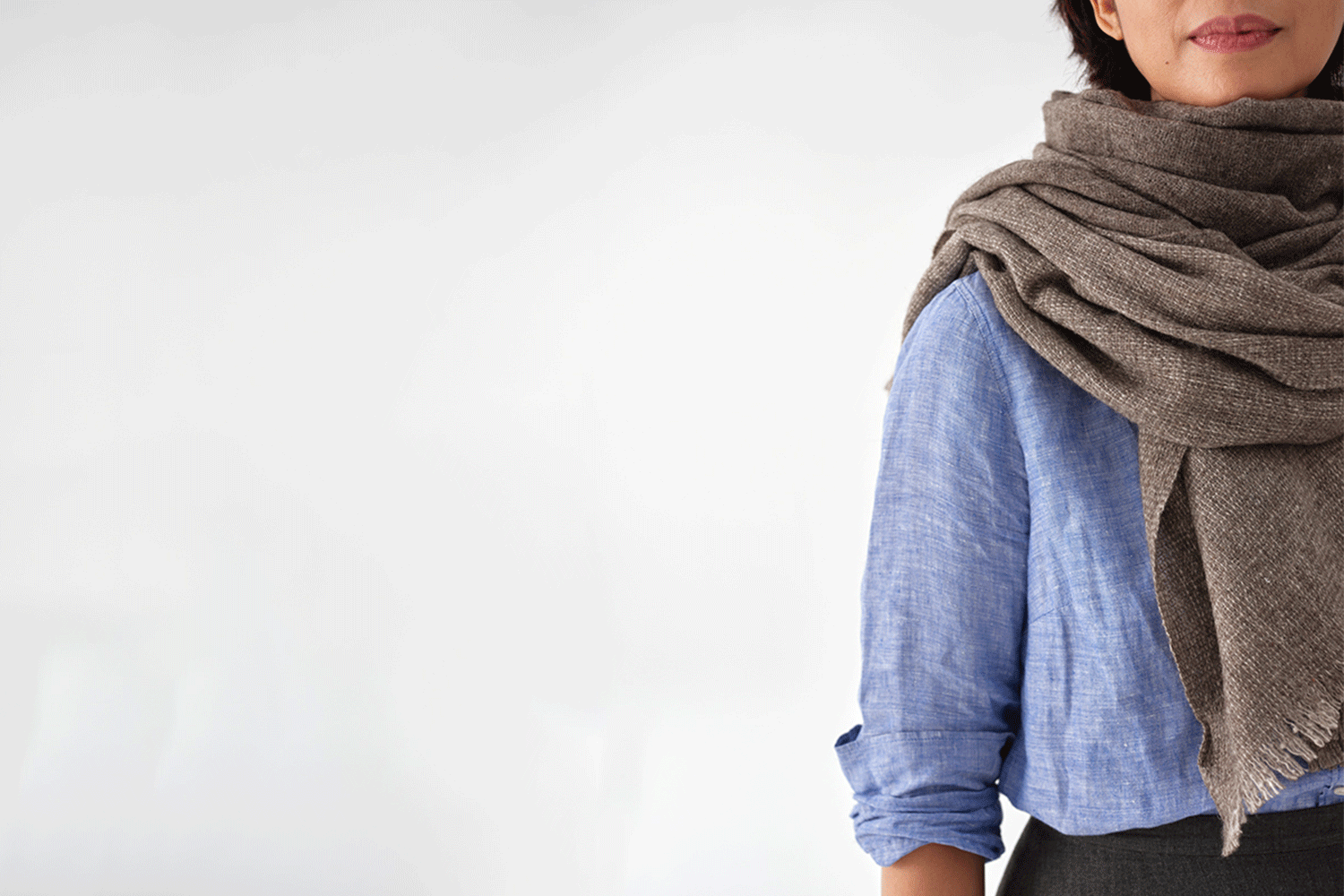 Gobi Collection
The Gobi collection features 100% organic fibres. The exclusive yak down is obtained by hand-combing the animal, specifically the baby yak. Sourced from a sustainable cooperative of nomadic shepherds in Mongolia. The merino wool comes from a French farm that follows respectful practices with both the animals and the yarn.
See throws
Explore the Gobi collection
Gobi features an elegant and subtle design, one that is extremely versatile and conceived for men and women. The soft and resistant texture makes it ideal for formal and informal occasions, adaptable to any type of weather conditions, inspired by travel blankets and the need to keep wrapped up at different times of the day and other occasions.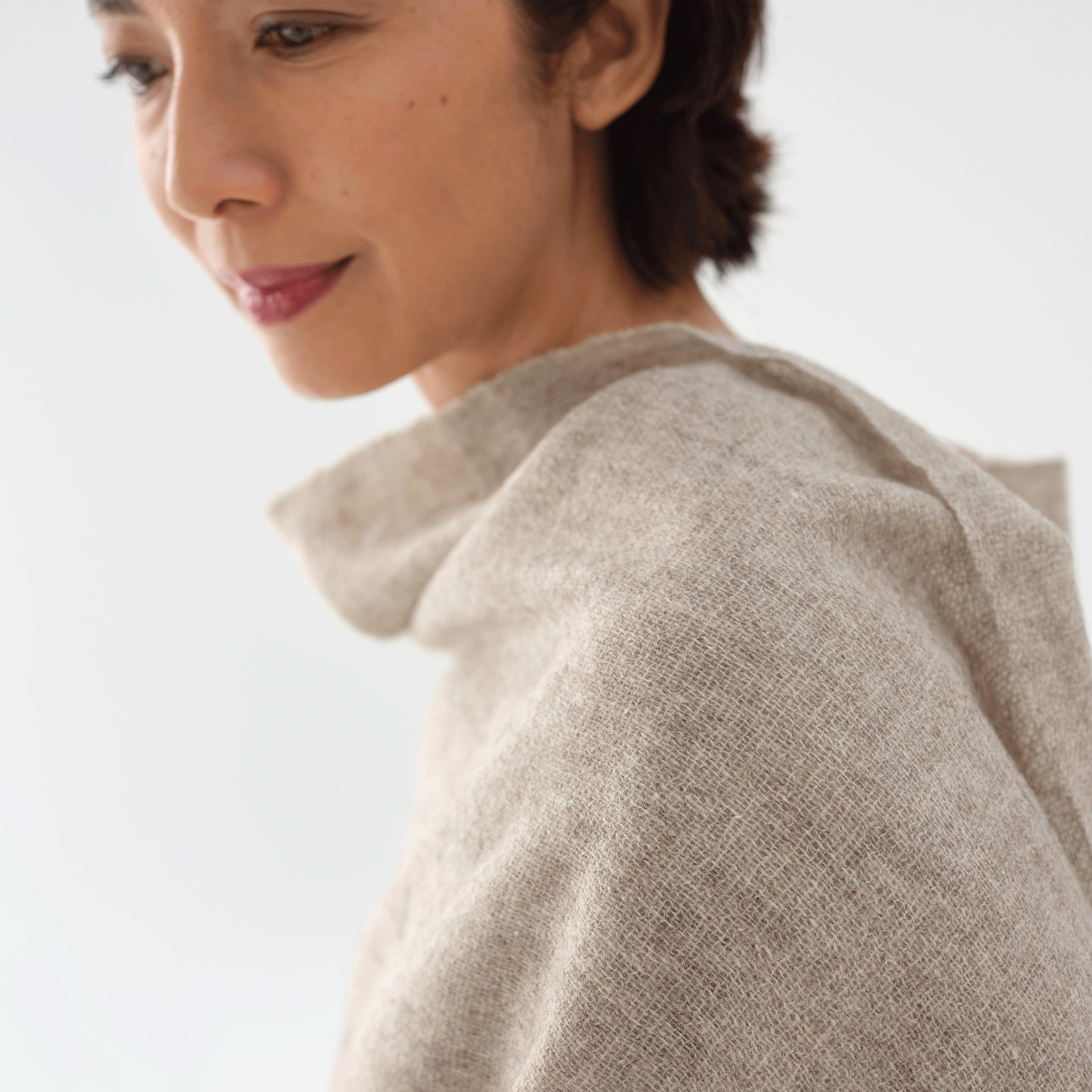 Chal perteneciente a la colección 100% ecológica de Teixidors. La lana de yak le prové de ligereza, y la combinación con la lana merino ecológica le aporta una textura especialmente suave y cálida en su contacto con la piel.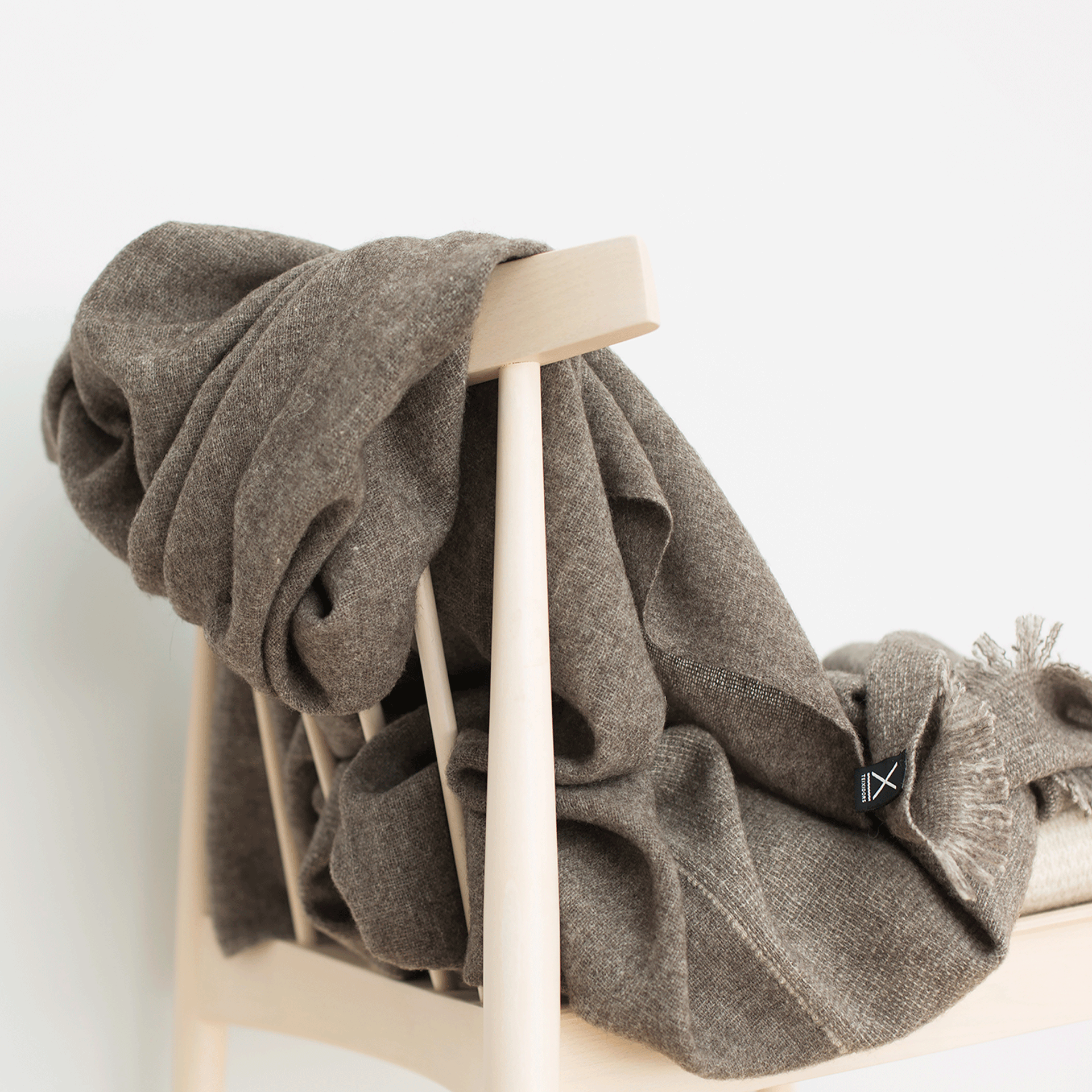 Colección inspirada en las mantas de viaje, ideales compañeras de aventuras. Con una textura suave y resistente, para distintas ocasiones y climas.