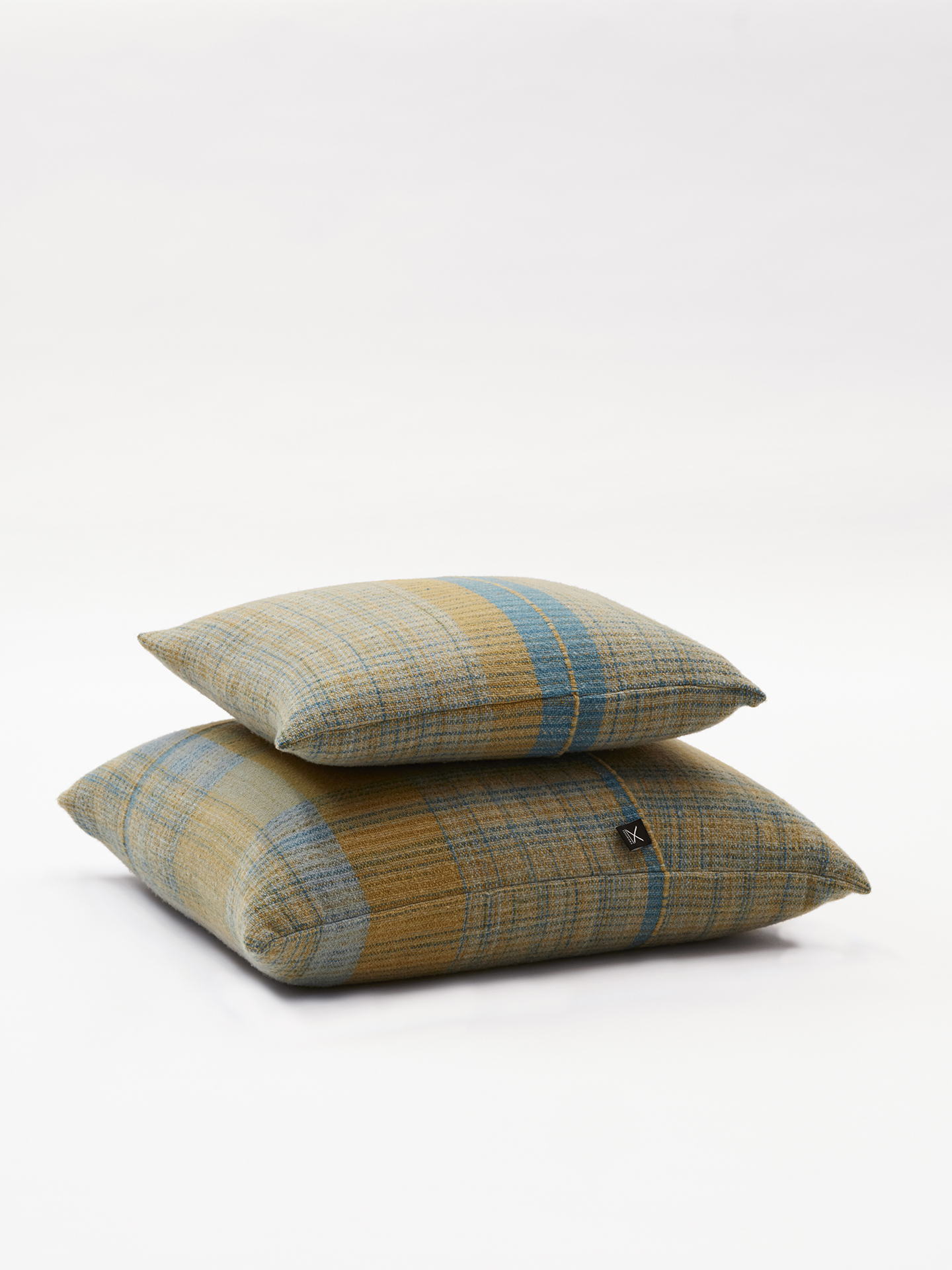 MOODERN
€105 – €213
New Collection –  July 2022
100% Merino wool with traceability
Mid-season cushions covers in 100% Merino wool with traceability. Its aqueous and vegetal hues are mixed with other mono-color threads and always create unique pieces.
DESIGN NOTES
Woven by hand loom in Terrassa (Barcelona)
Size: several
DETAIL & CARE
Dry cleaning recommended
See care guide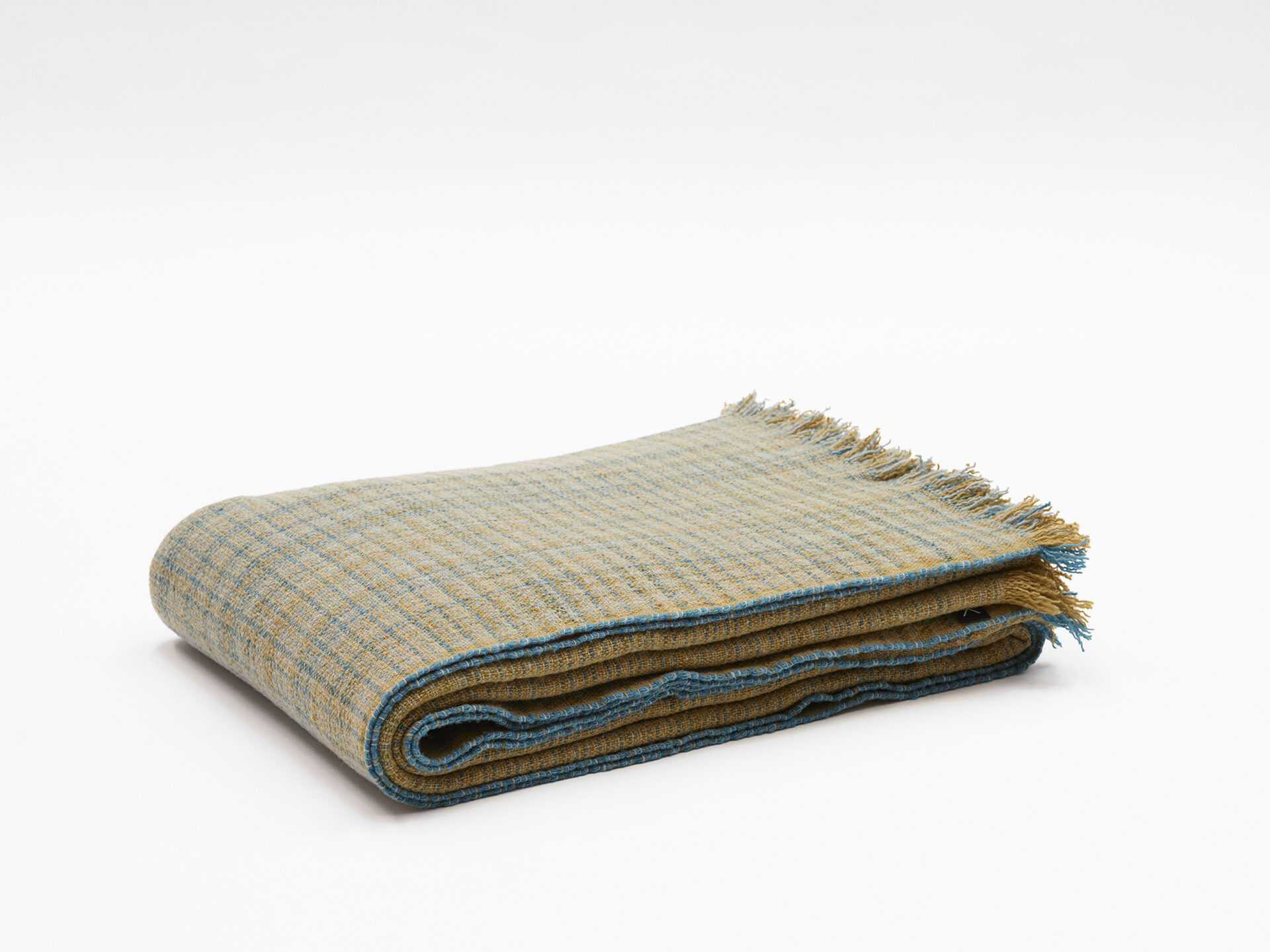 MOODER COLLECTION
Moodern collection is made up of 3 different sizes of blankets and cushions in rectangular and square shapes in 100% merino wool. Mid-season, lightweight, flat woven pieces made with pure merino wool.

See bedspreads
EXPLORE MODERN COLLECTION
In the Moodern collection, Teixidors explores a new way to work with color on their manual looms. Using a printed thread with up to 5 aqueous and vegetal shades, unique pieces are always created. There is no blanket or cushion the same as the other.
The multi-tonal thread is inspired by Ikat, a traditional technique that plays with color in an irregular way. In Moodern, this thread is woven with other monochromatic threads – in bronzes and blues shades – until it has a deep and symphonic color effect.
100% of these blankets and cushions have been designed and produced in our workshop. The dyeing process has been carried out in a local company, close to the Teixidors workshop, in Terrassa (Barcelona).
In addition to being inspired by a traditional textile technique, Moodern (evident in its own name) is also born of the avant-garde art movement of the the 20's and 30's of the 20th century, which firmly believed in the potential of good design to improve people's quality of life.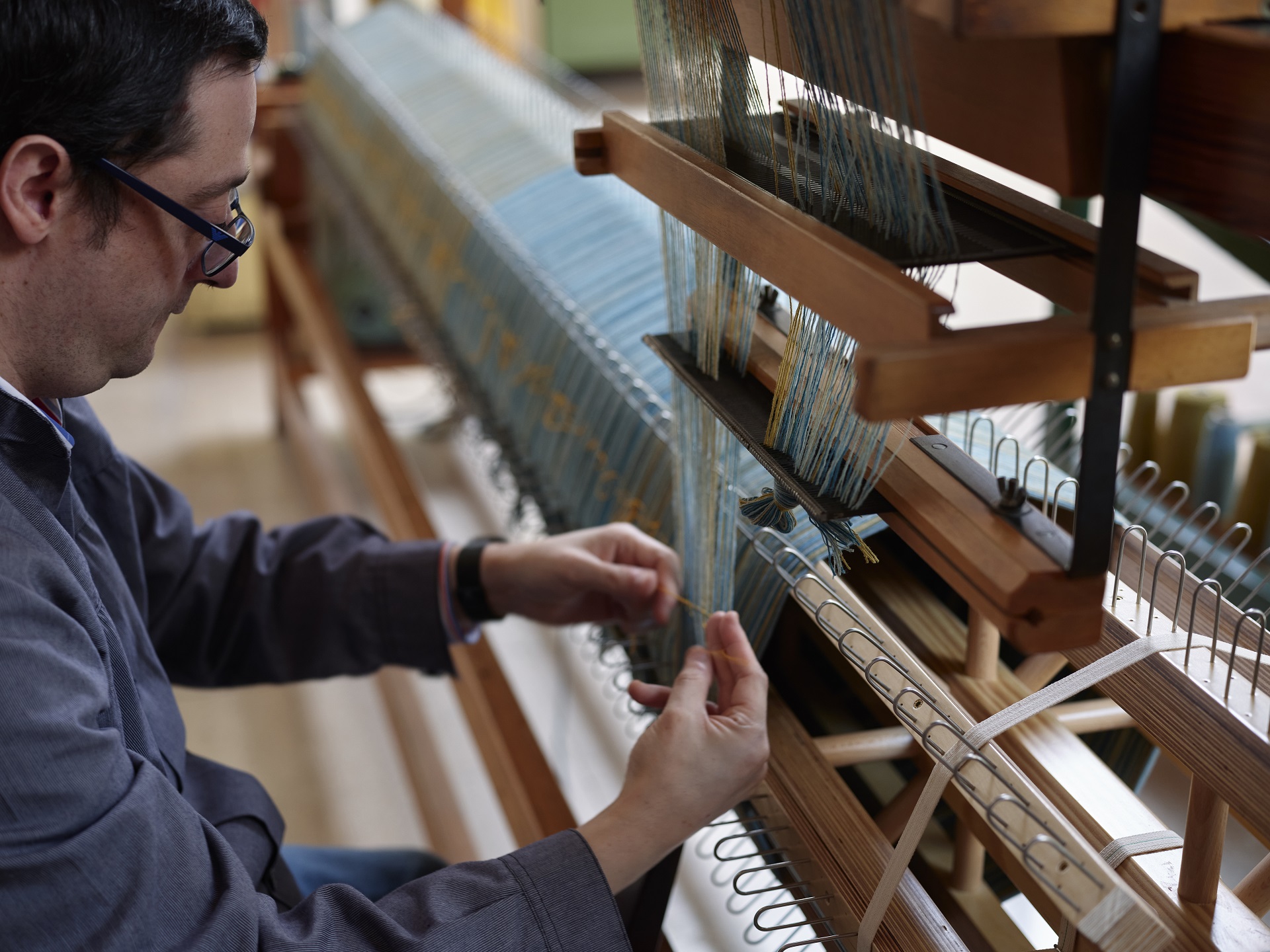 The Moodern bed blanket on the warp, where thread by thread is rolled up to bring this colorful design to life. The first ten bronze threads are followed by six ottanio blue threads, plus others in colonial blue, merged with our special multi-tonal thread. Step by step, we began to create the basis of our new collection, 100% merino wool, ready to weave a new symphony of color.
The Moodern bed blanket is a complete challenge as it requires a rich and uneven color sequence in the threading of the heddles; the threads, with a predetermined pattern, pass through each mesh to bring an evocative color design to life. Therefore, only the preparation of the loom for this collection takes about thirty hours, given the complexity of the design and the manual weaving processt.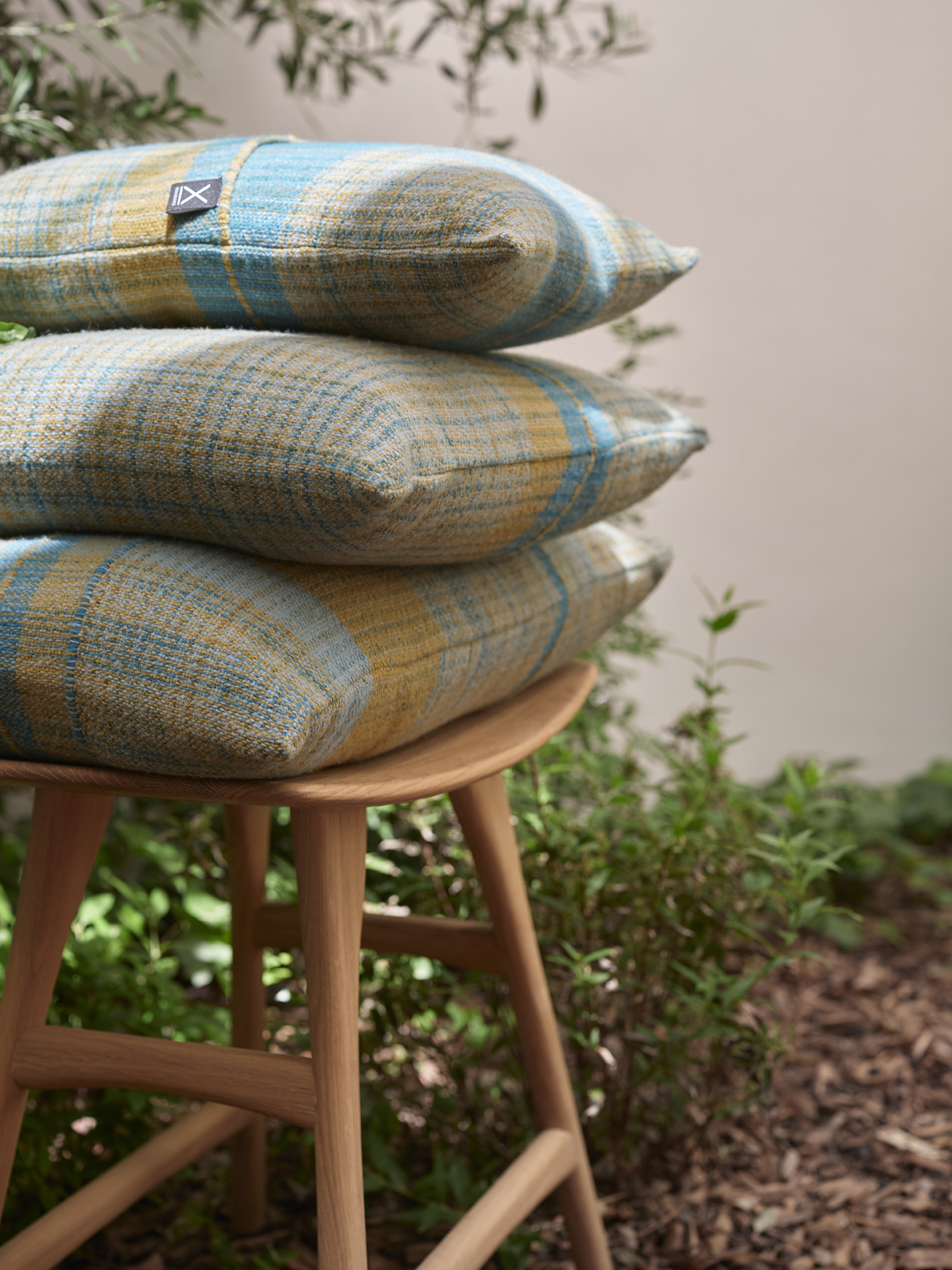 Moodern cushions covers: 100% merino wool with full traceability back to the specific sheep group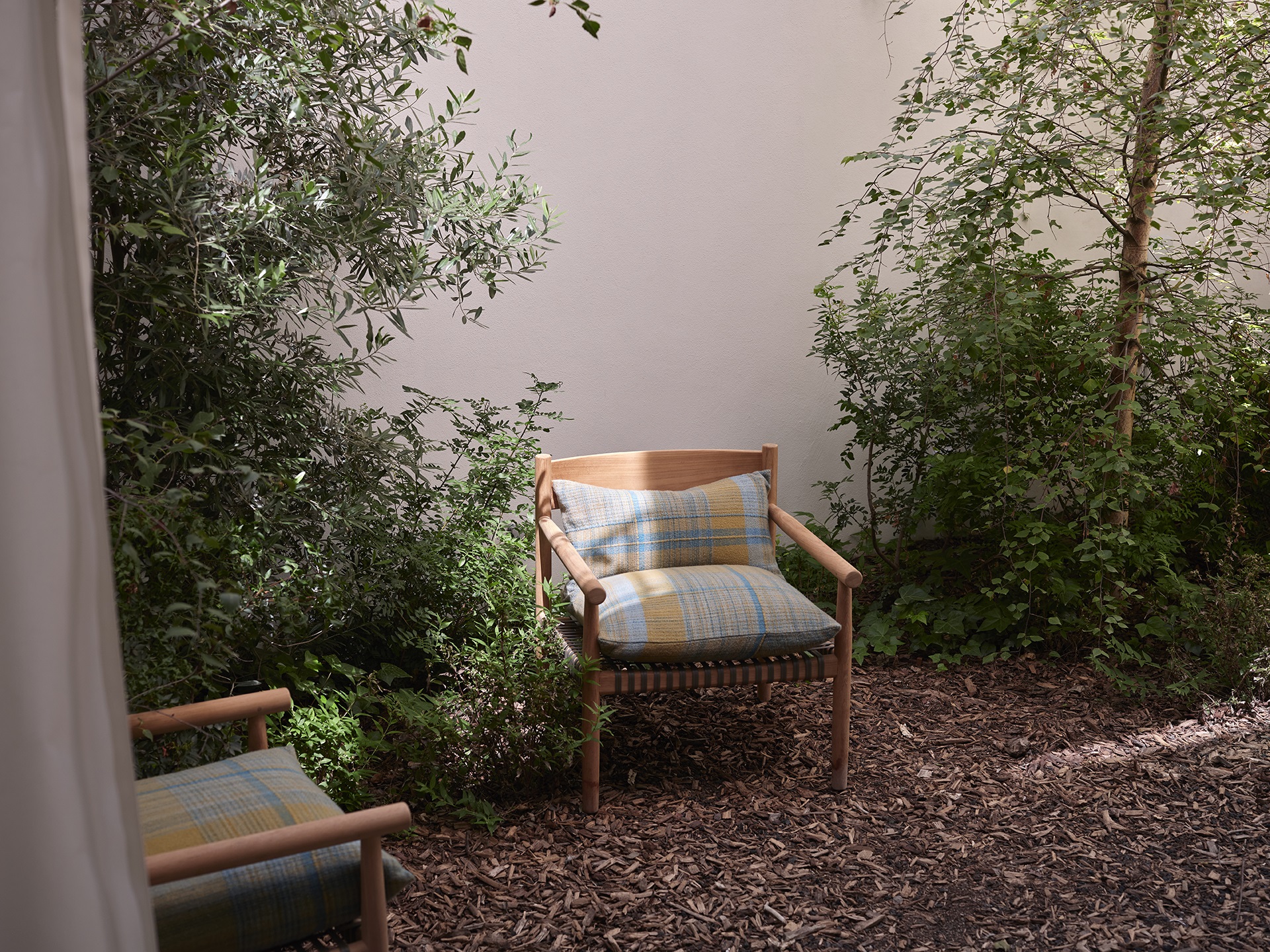 Moodern cushions covers: 100% merino wool with full traceability back to the specific sheep group