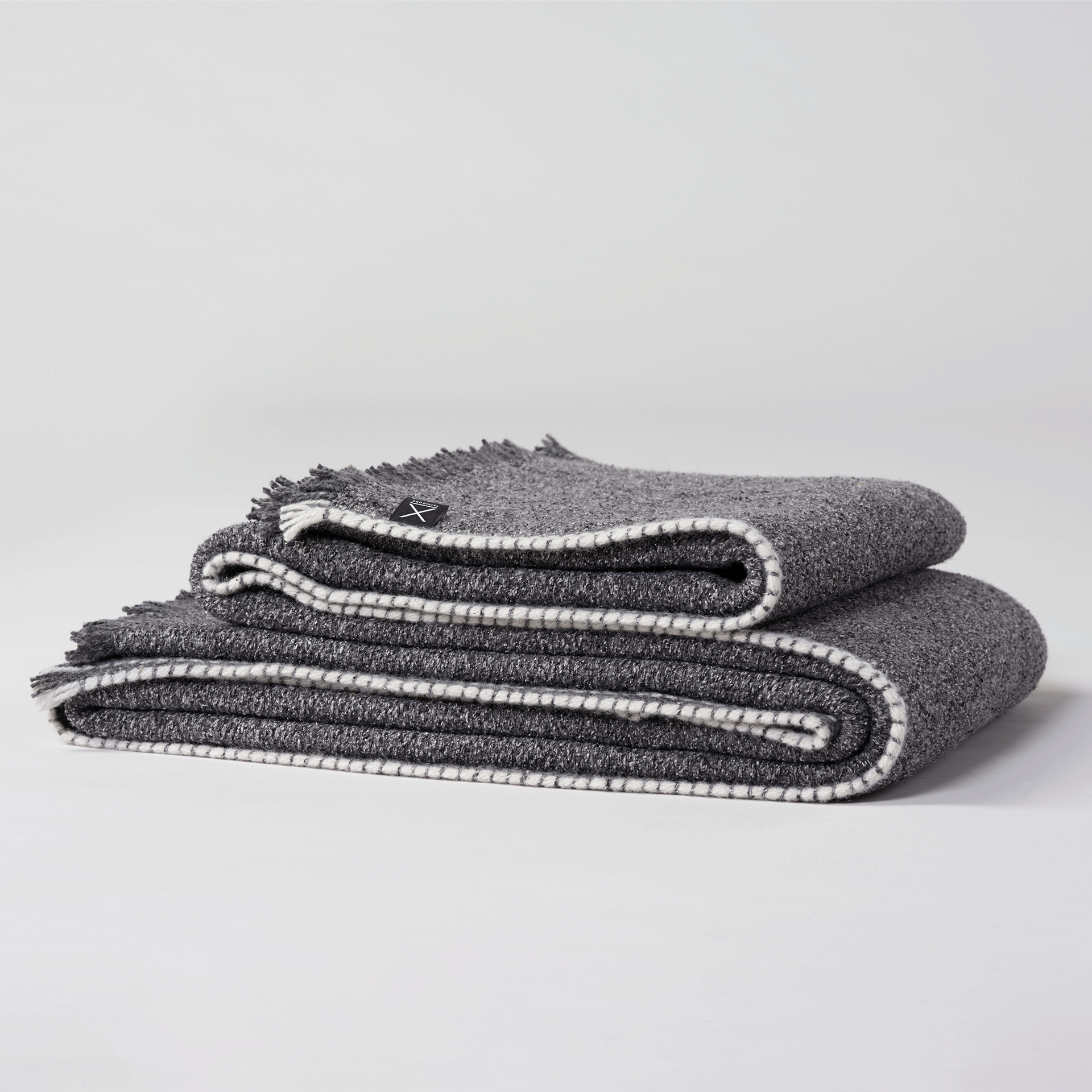 URANO
€740 – €983
60% merino 40% silk
The Urano blanket collection plays with the texture of silk and the warp of merino wool. A combination of complimentary materials in a dark color palette. The Hydra and Urano collections have a wild feel to them thanks to the combination of the soft silk with the dense merino wool. These collections have a very particular texture, bringing design, simplicity and warmth to your home.
Design Notes
Woven by hand loom in Terrassa (Barcelona)
Size: several

Details & Care
In a linen drawstring bag
Dry cleaning recommended
See care guide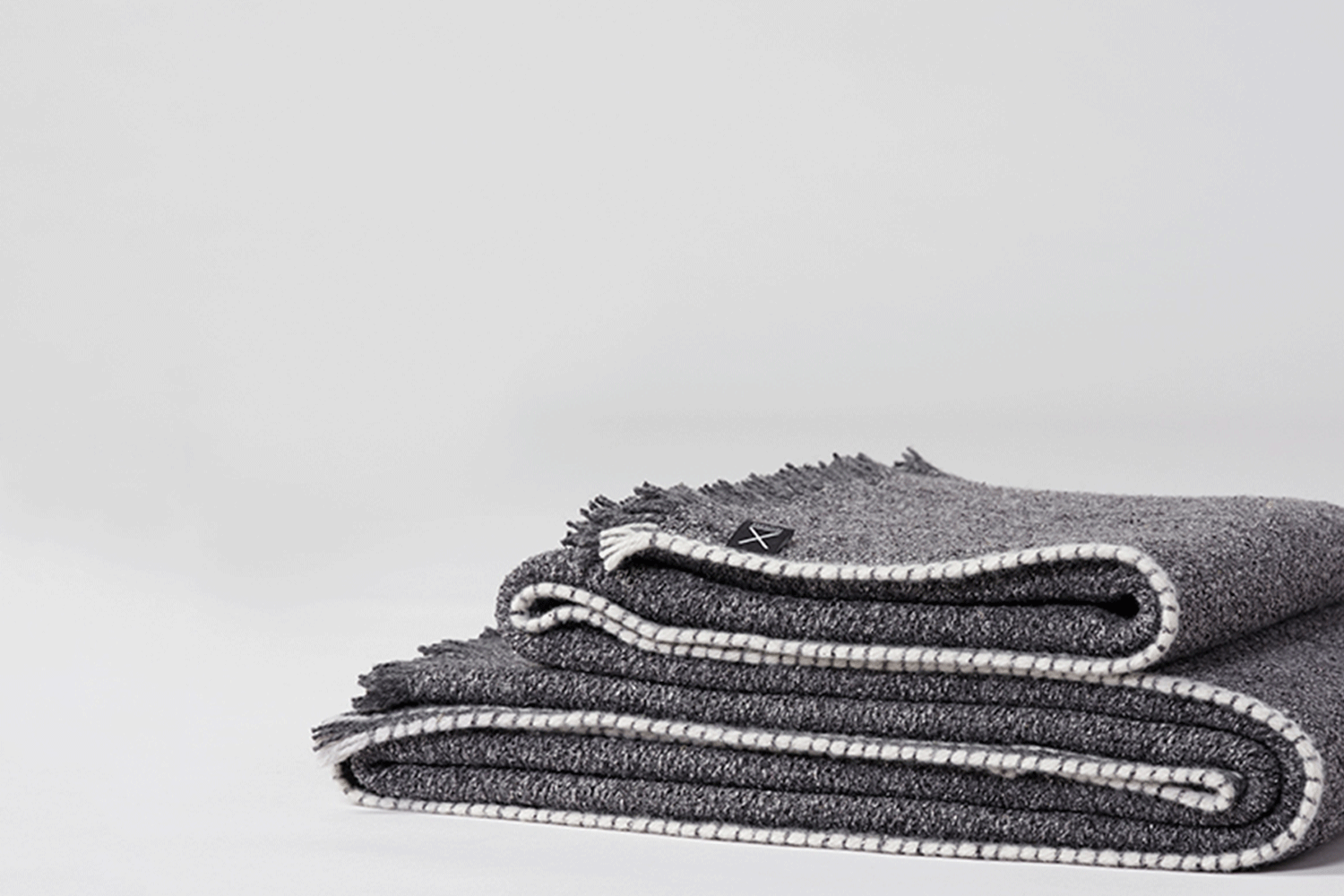 Urano Collection
The Hydra and Urano collections with their rough texture, a result of the combination of delicate silk with denser merino wool, have a tactile quality perfectly suited to contemporary homes lending a designer touch through their quality and simplicity.
See cushions