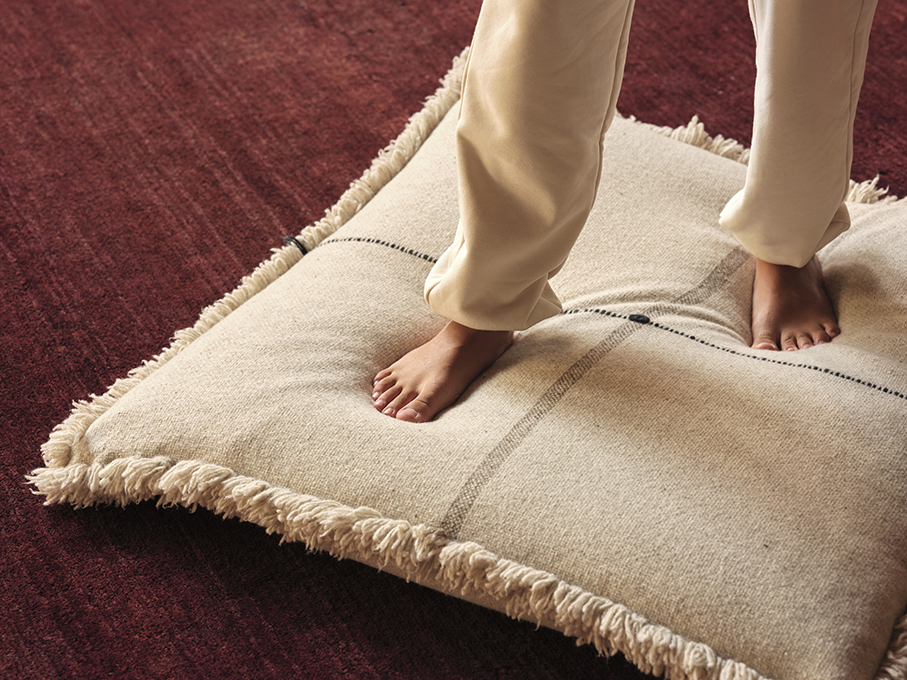 ZABU THOR
€752
100% Ecological merino wool
Purity and simplicity define the essence of this extra-large floor cushion that brings a sense of calm and peace to contemporary and classic interiors. The Zen-like simplicity of a meditation floor cushion "Zabuton" is the inspiration for the new pouffe Zabu-Thor that is part of the Teixidors Organic Collection.



Design Notes
Woven by hand loom in Terrassa (Barcelona)
with INSIDE in Natural Fibers: 60% Ecological Hemp 40% Cotton
Size: 80 x 80 cm



Detail & Care
Dry cleaning recommended
See care guide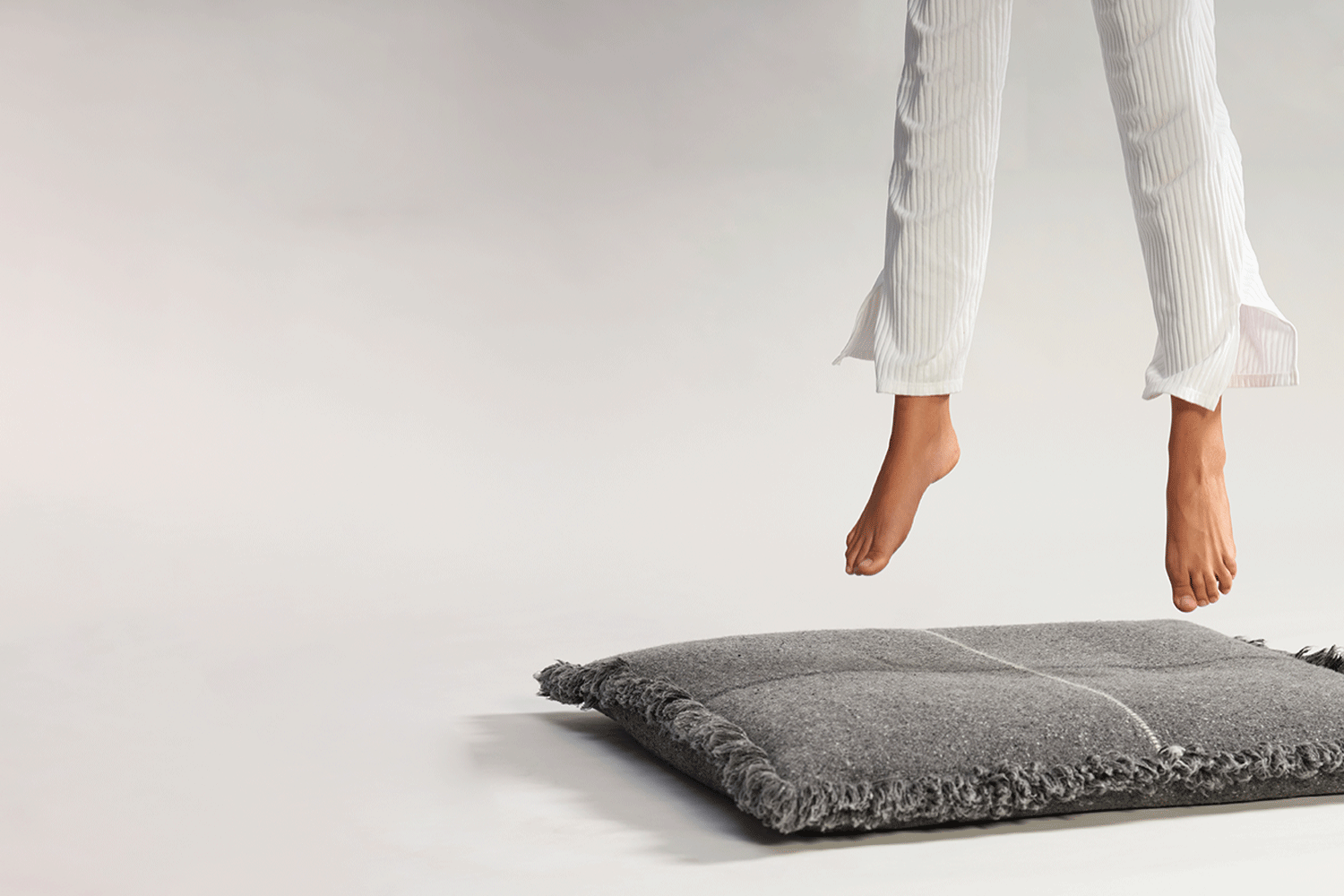 ZABU THOR COLLECTION
The Zabu-Thor line is characterised by its simple pattern of textures and colours. Thanks to its large scale and natural wool tones Zabu-Thor invites a shared restful break from the daily grind. Designed to sit upon, lie back on, to relax and enjoy the small moments of pleasure the home can provide.



Explore the Zabu Thor Collection
Laying back comfortably on a soft organic merino wool covered surface helps us connect back with nature and recharge our batteries to be able to keep up with our busy urban lifestyles.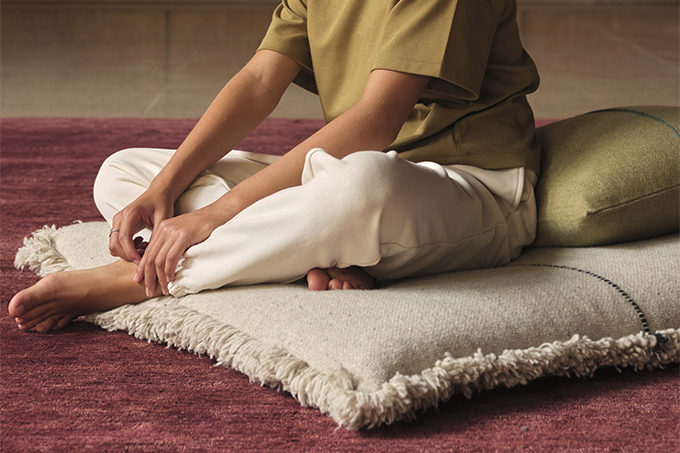 Zabu Thor in grey with black line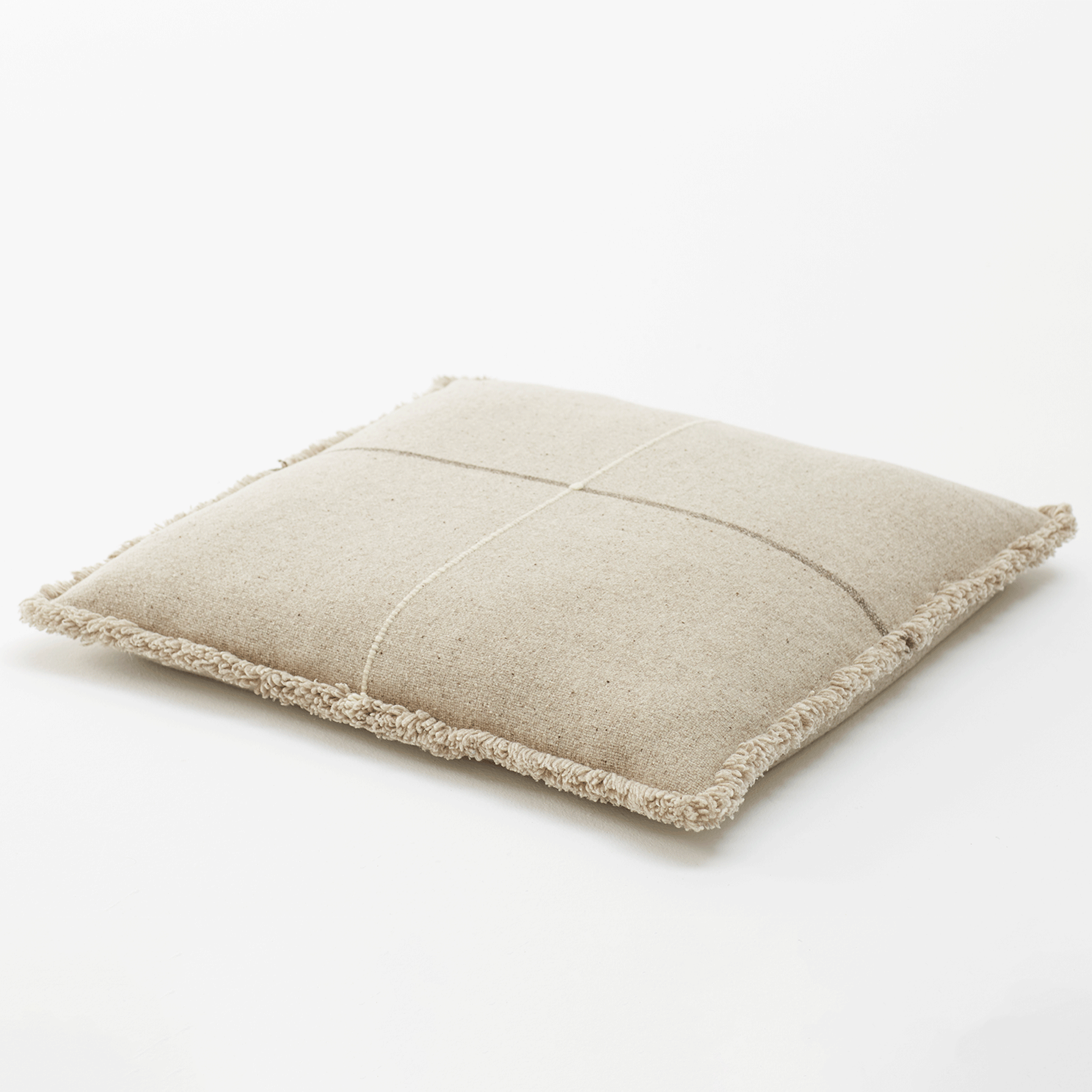 Zabu Thor in grey with off white line