The combination of our handloom experts and our collaborations allow us to craft beautifully imperfect textiles from the finest wool, silk, linen and yak fibre.
TEIXIDORS X JOHN PAWSON
John Pawson's exclusive design 'Tile' for Teixidors consists of threethrows and complementary cushions, with a design inspired byarchitectural patterns:playing with the repeating form of a rectangulartile to generatea mosaic,expressed in three intensities of colour.
'Tile' perfectly characterizes the attraction of the British architect to constructive patterns, to simplicity and to textures that occur in nature. The complete collection is hand-woven in a balanced composition of ecological Merino wool from Provence, France and ecological baby yak wool, obtained by combing young animals herded by a cooperative of nomadic cattlemen in Mongolia.
The complete collection is hand-woven in a balanced composition of ecological Merino wool from Provence, France and ecological baby yak wool, obtained by combing young animals herded by a cooperative of nomadic cattlemen in Mongolia.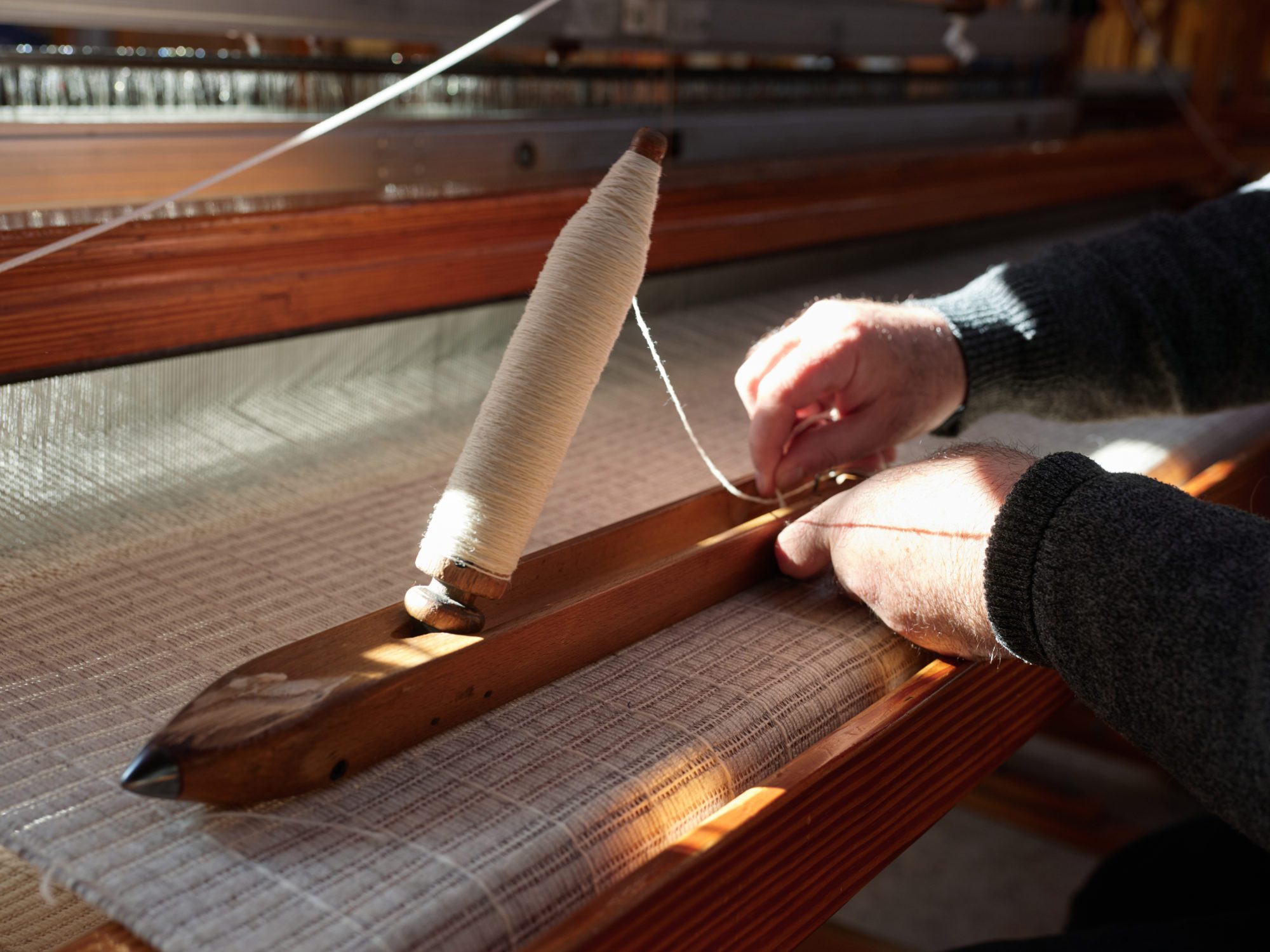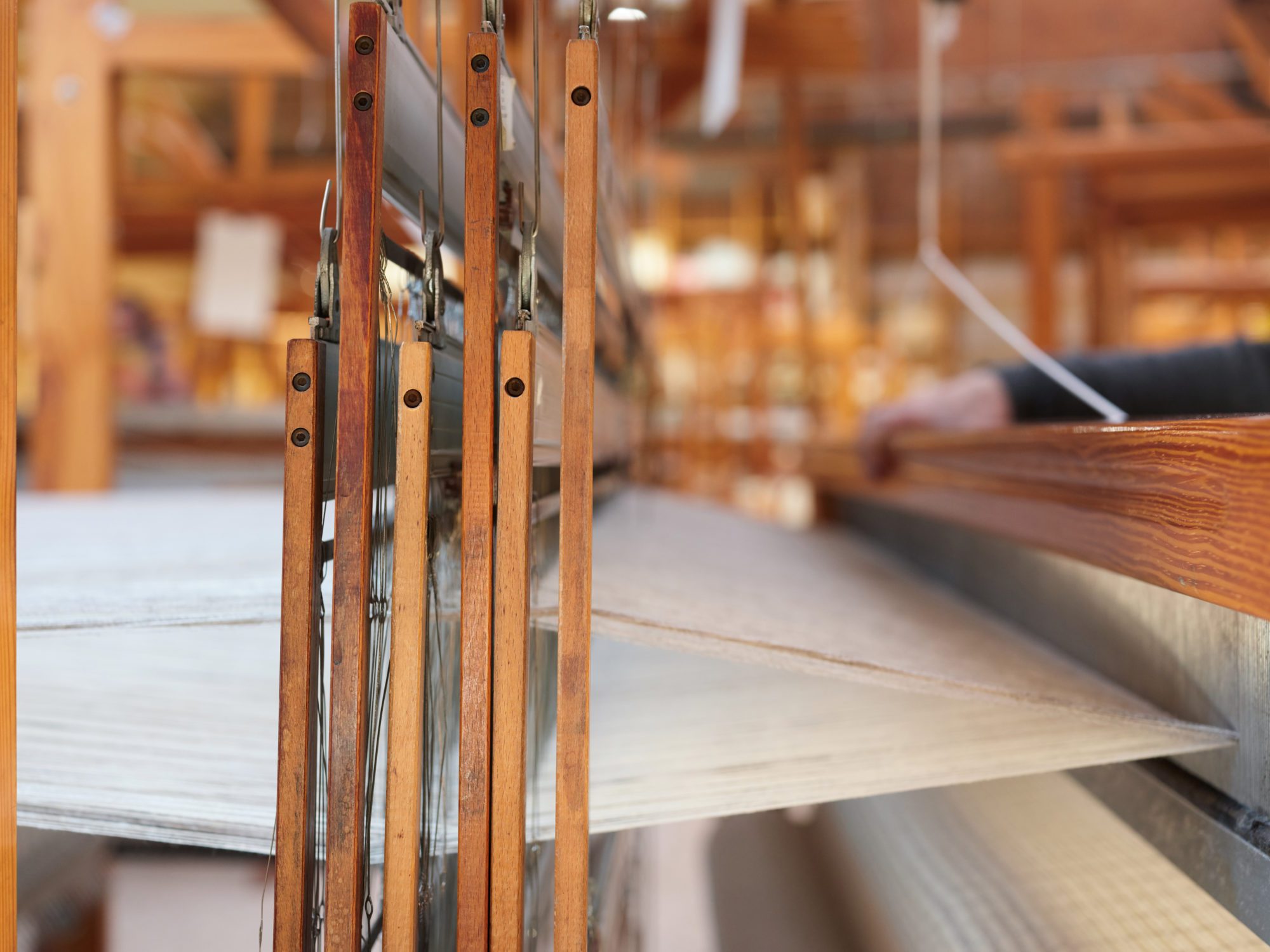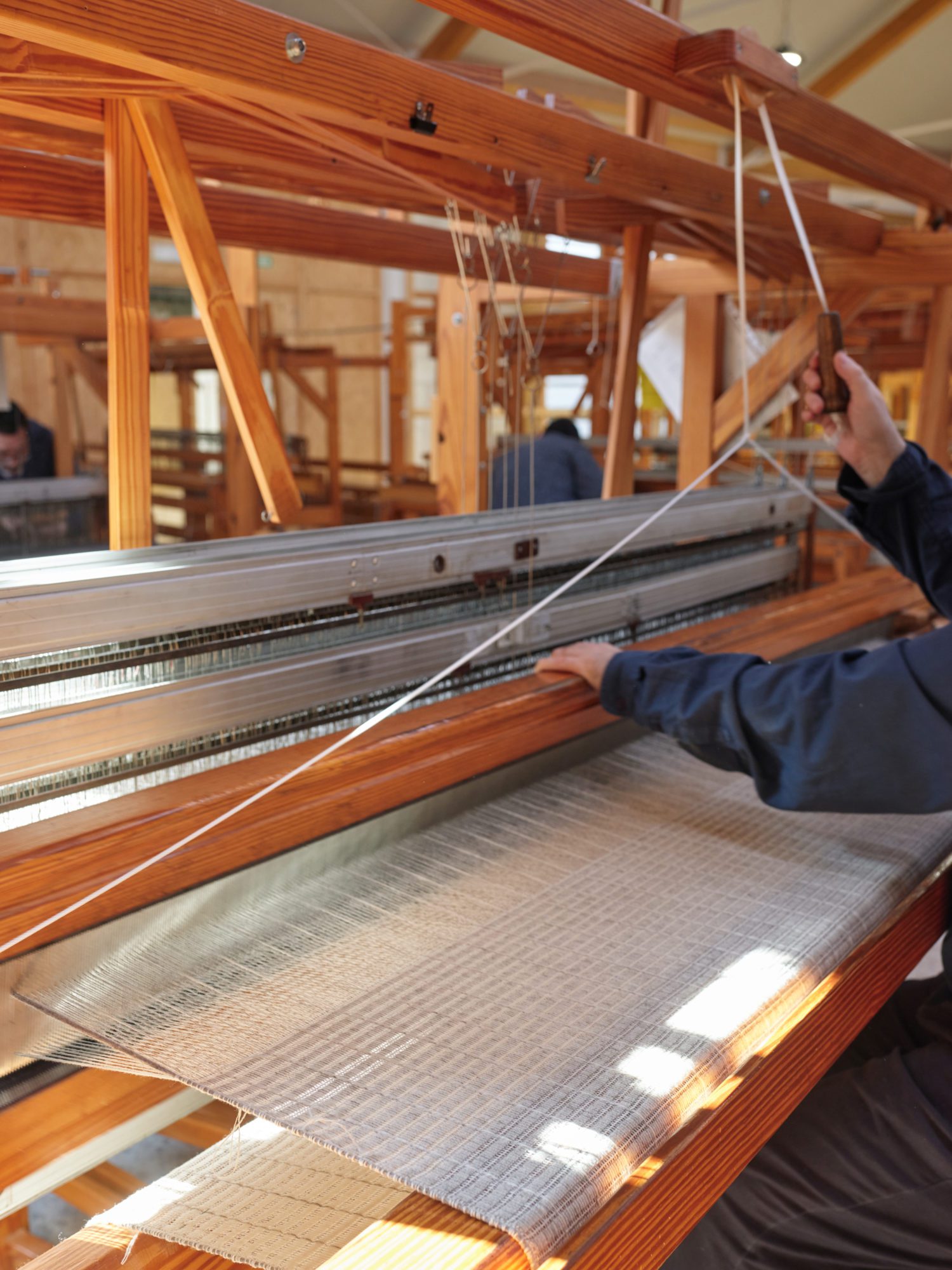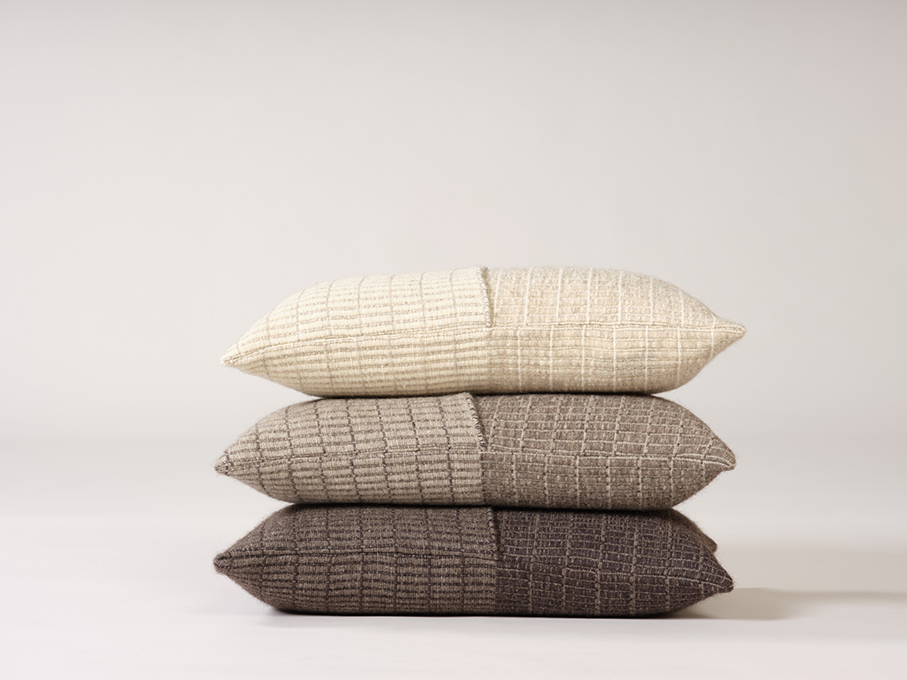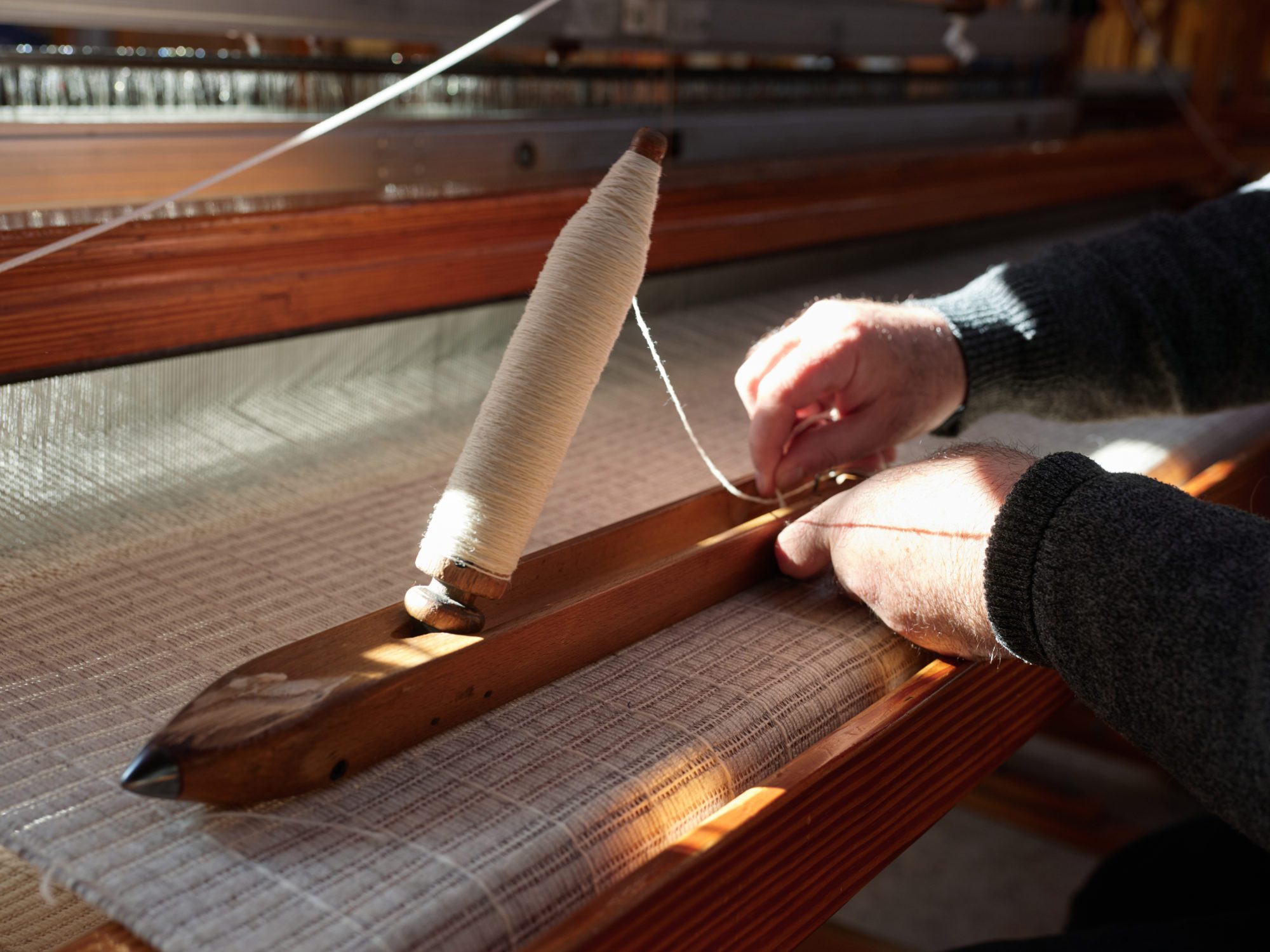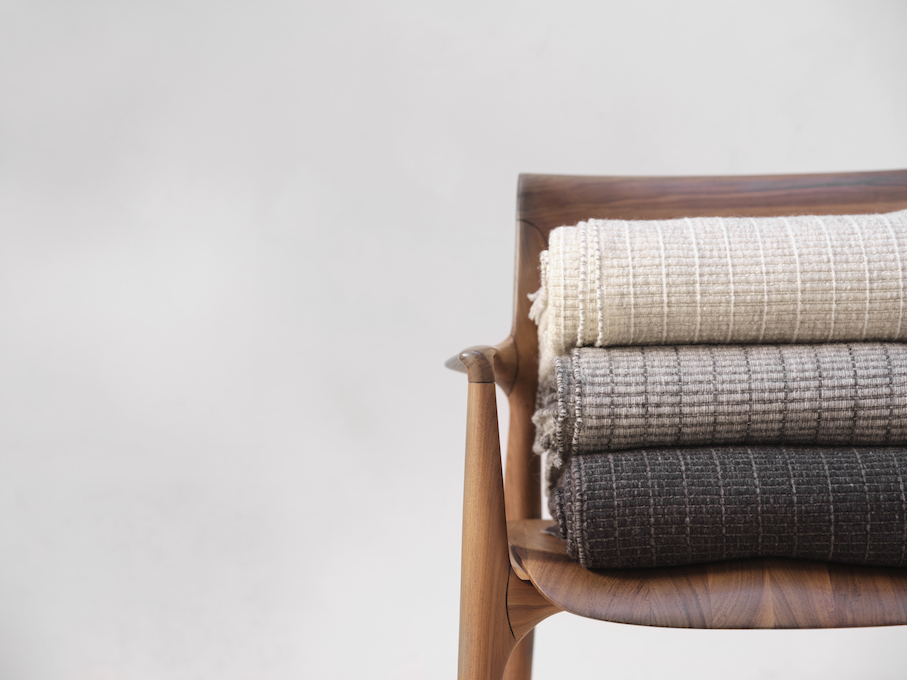 In the words of the architect himself, the collaboration with Teixidors has focused on creating something different, free of time pressure and commercial imperatives, 'with scope for the ideas to develop naturally into product'. Its objective has been to develop a family of home textiles, each based on a different structure, echoing those found in architecture.
'I am always searching for simplicity. My work is about paring down -reducing a design to what is essential and appropriate'.
To this idea is added Pawson's attraction to rhythm, repetition and the inherent sensory qualities of natural materials.Nature continues to be an inexhaustible source of inspiration for John Pawson.
'My photographic archive – which I think of as a sort of sketchbook and use constantly as a design tool – is filled with shots of natural forms. I am particularly drawn to the patterns and textures that occur in nature – the grain of a length of timber or the tiny fossils in a piece of limestone'.
For Pawson, his collaboration with Teixidors has provided a new opportunity to work with manual processes, 'where small variations form a natural aspect of the character of what is made' and testimony to his conviction of the bond between sustainability and good design.
'Sustainability', he stresses, ' is no longer something you begin to consider part way through the creative process, it has to be
embedded in the heart of the design thinking'.
TEIXIDORS X FAYE TOOGOOD
Faye Toogood's new collection of blanket designs for Teixidors offers a playful, textural take on a traditional favourite. Each blanket in the Criss-Cross 3,2,1 range comprises three distinct yet conjoined weaves that present a variety of discrete textures in a single piece. The textile triptychs are hand-loomed in the Teixidors workshop using natural ecological merino wool, carefully washed to achieve a lightly felted and soft finish
Each piece consists of three woven quadrilaterals of subtly differing proportions and hues, sewn together into a long patchwork with fringed edging; the contrasting yet complementary colourways–including subtle ochre, neutral cream and a rich scarlet – are achieved by a combination of natural wool tones and vegetable and eco-friendly dyeing. The tactile qualities of the pieces are further enhanced with felt-like elements and Teixidors' characteristic appliquéd cords, making each of these tripartite blankets into a domestic anthology of fabric textures.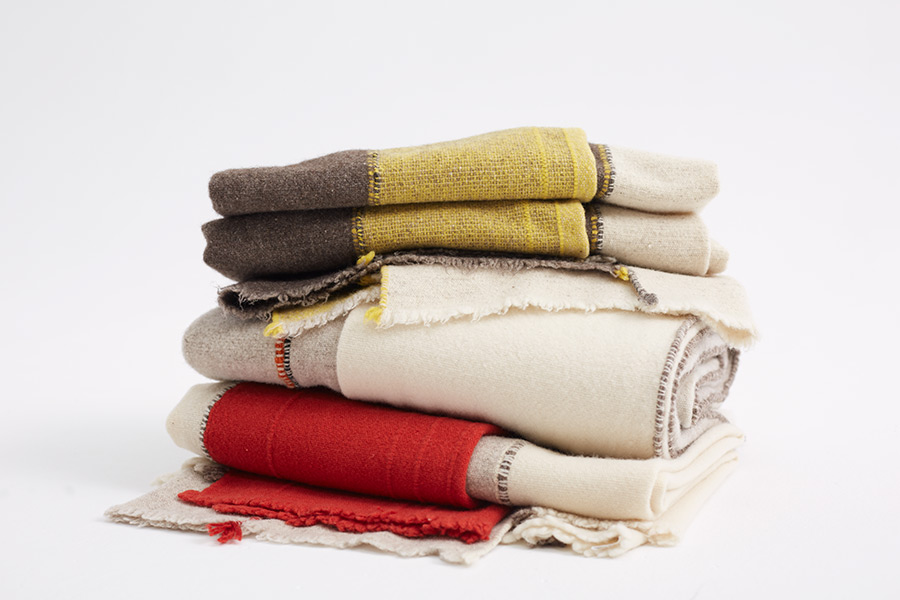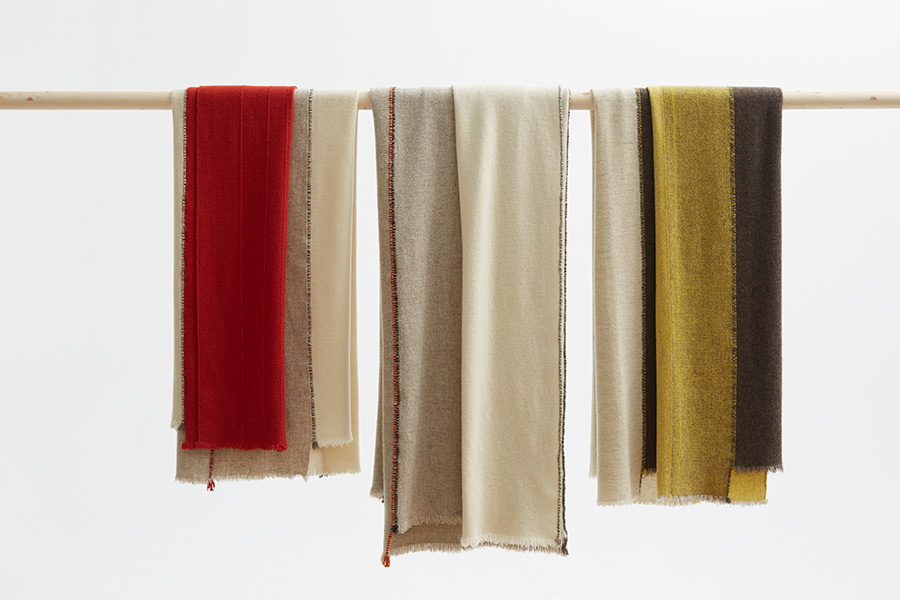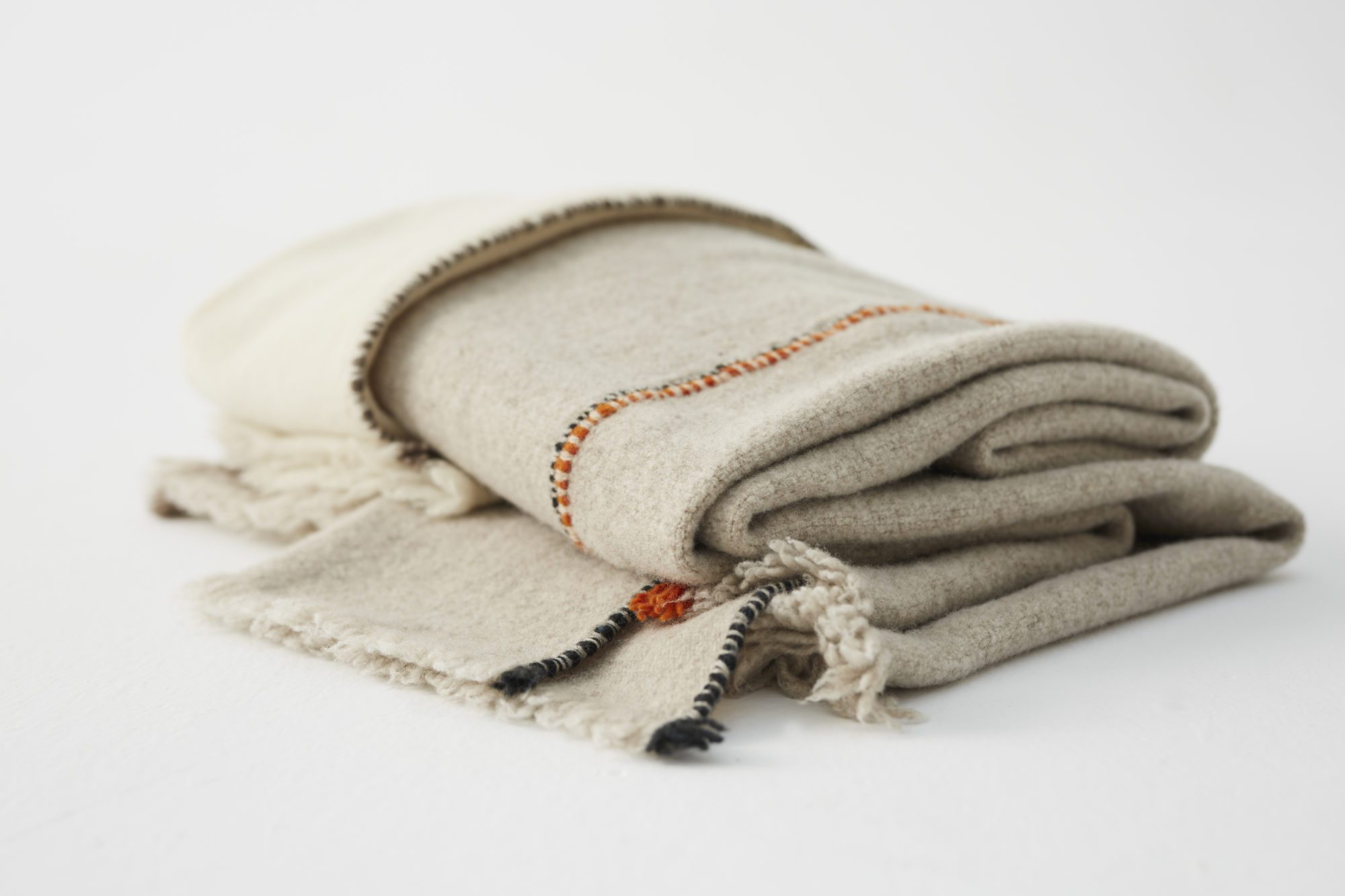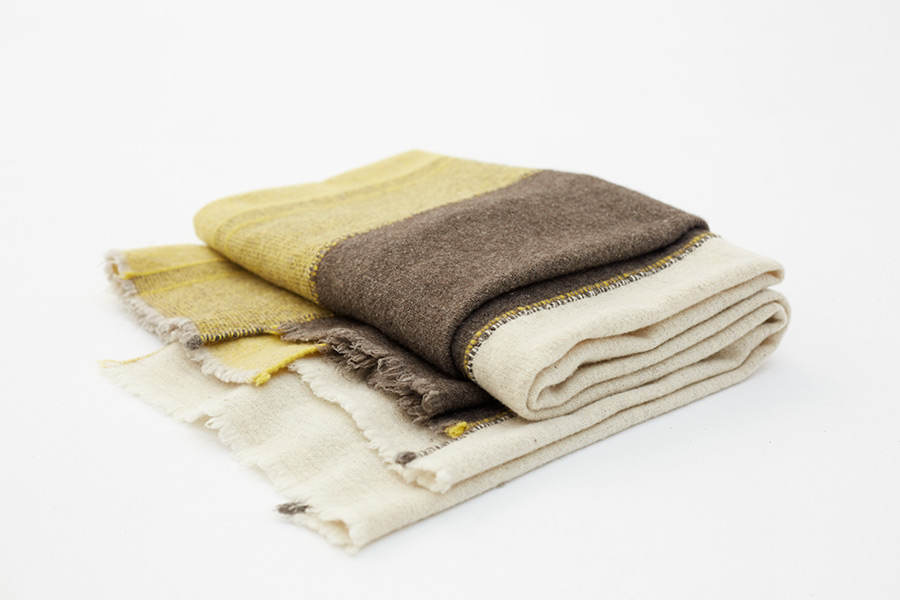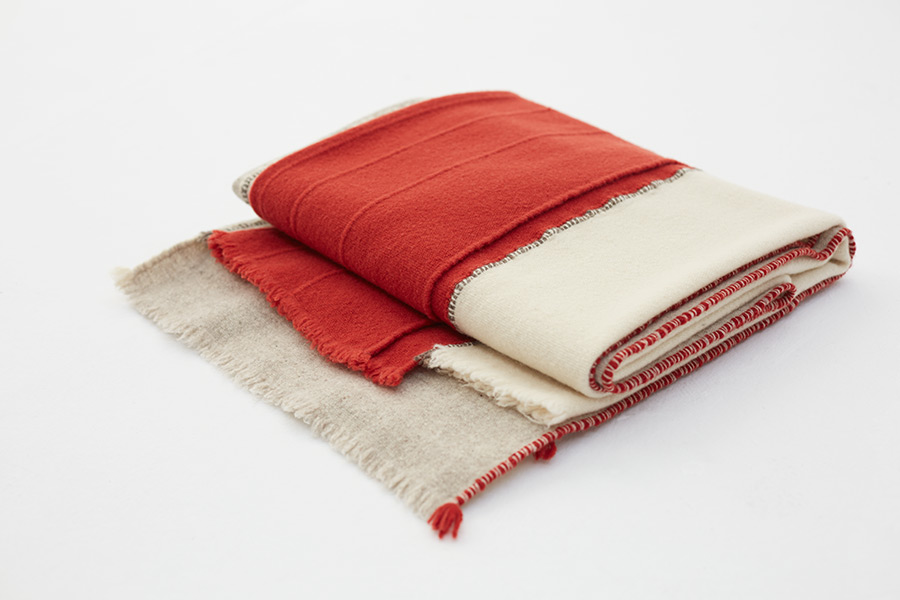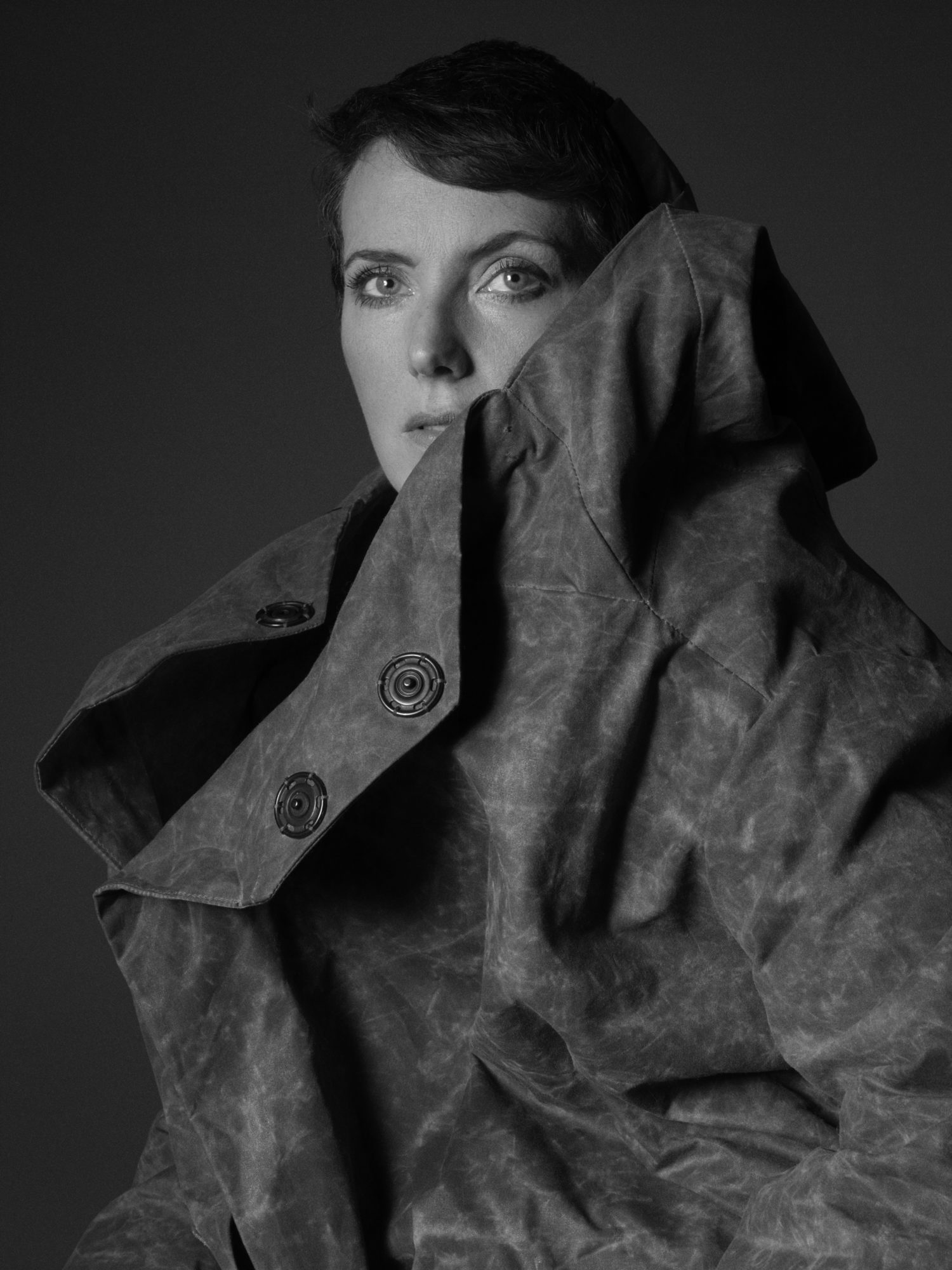 With the Criss-Cross 3,2,1 collection, Teixidors demonstrates its expertise in traditional hand weaving and felting. In this new design, Faye Toogood's proposal of joining different and independent pieces in length provides the opportunity to mix different colours and textures in Teixidors' own exclusive yarns. Criss-Cross 3,2,1 also reinforces a decorative and characteristic element in other Teixidors' collections: the border, or "appliquéd cord", that is added in different locations, rhythms, thicknesses and colours.
TEIXIDORS X HELENA ROHNER
The Sublime Beauty of Cashmere
Cashmere is an exclusive, natural fabric that requires experience, sensitivity and know-how from the designer. Additionally, the craftsmen and craftswomen who work with this material must possess great skill, in order to perfectly define its
contours and organic form on the loom.
With this delicate fabric, Helena Rohner aims to "create blocks of color that are, at the same time, transparent;" a creative take that enhances the sublime beauty and technical properties of the material and that showcases the designer's modesty – because, as she notes, "all that is truly beautiful stems from a place of humility and silence."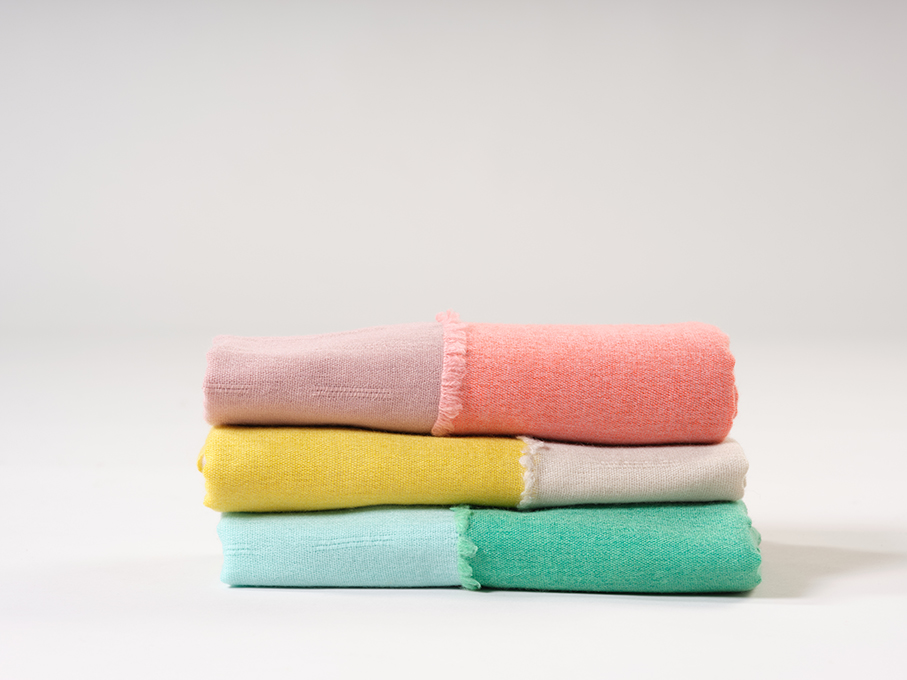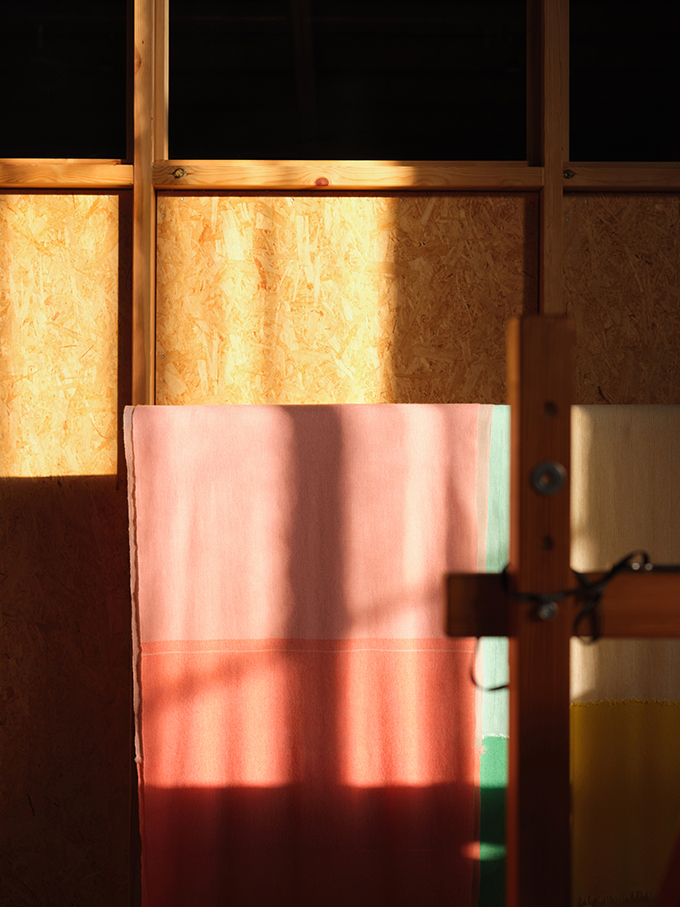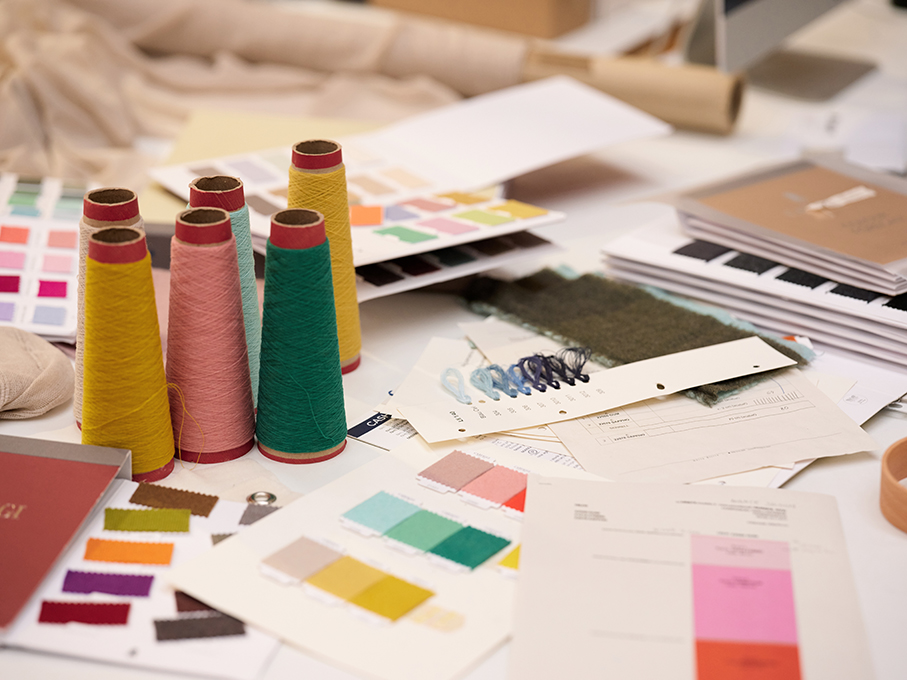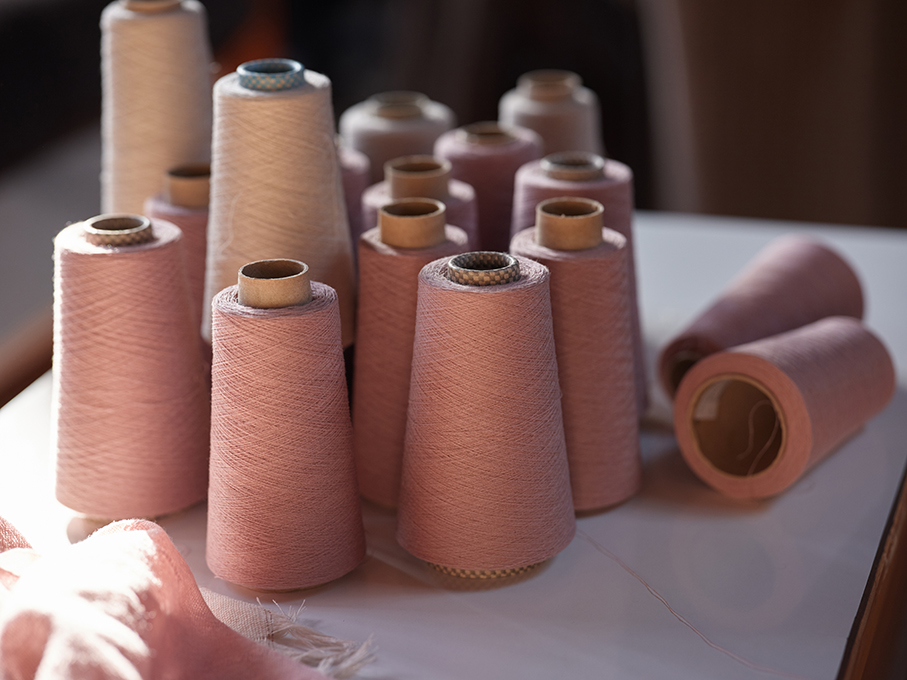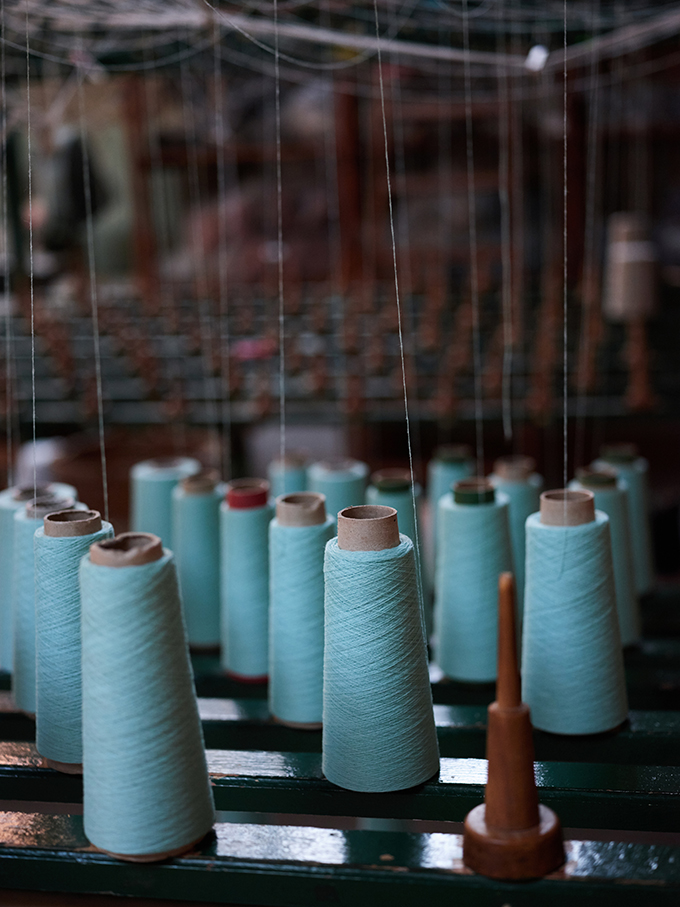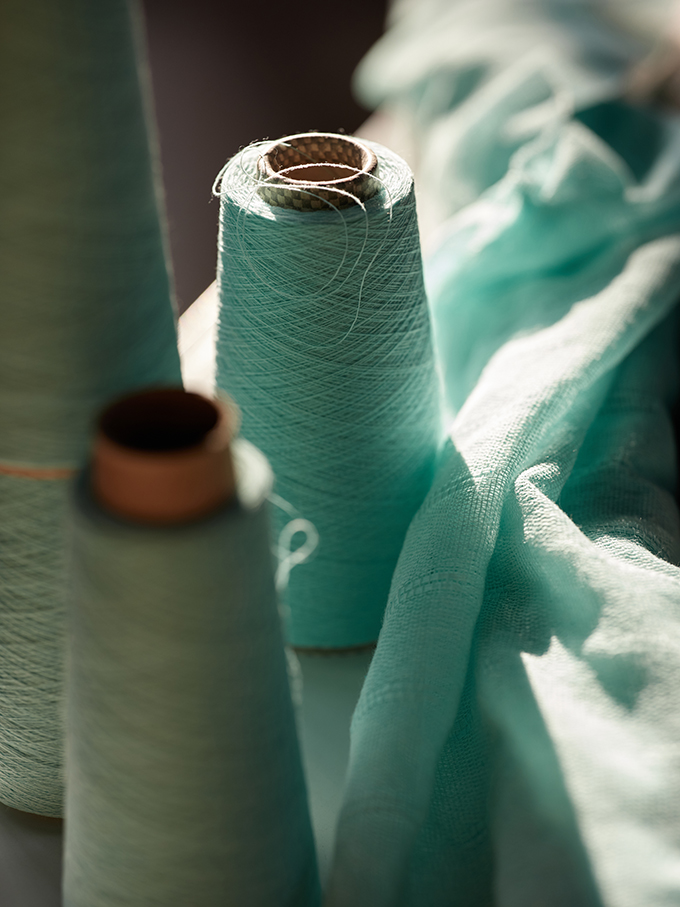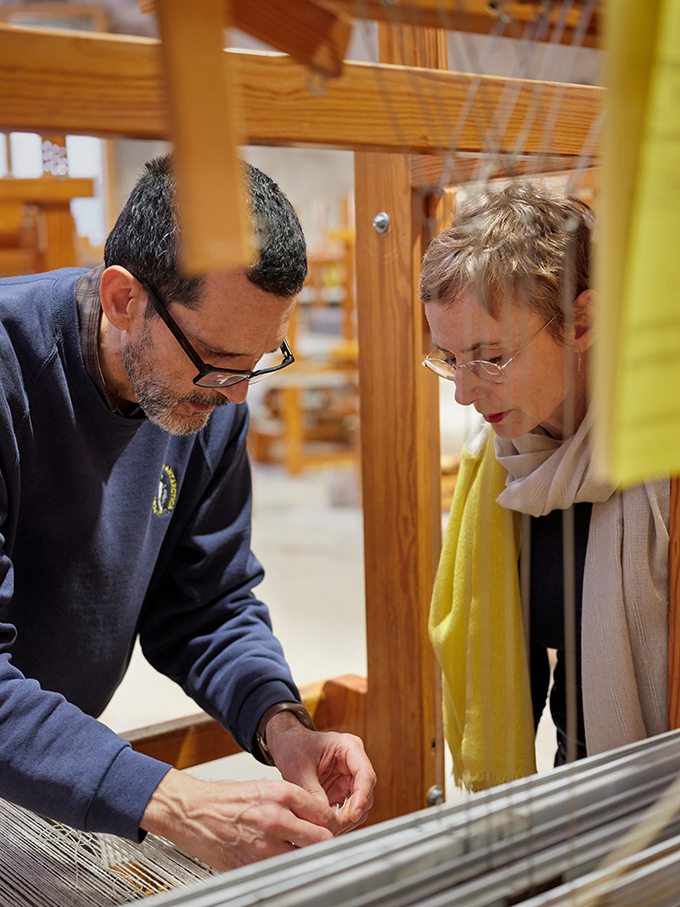 Likewise, the cashmere fabric acts as a catalyst for the two great players of the Nuance and Pluyia collections: color and light.
Firstly, the garments embody a certain ultimate –almost instinctive– connection with light; they are like beams of light that wrap around the body, intimately and ergonomically adhering thereto.
Secondly, the color proposals are thanks to Helena Rohner's take on weaving at Teixidors. An exciting approach not only for her but also for the team of weavers, whose work with color in the workshop opens up a new realm for honing their skills as master craftsmen and craftswomen.
Helena Rohner has confessed that she does not work with color in a methodical way; instead, the colors she chooses reflect her past experiences and feelings.
The Nuance and Pluyia collections showcase her preference for fresh, lively colors, which masterfully combine and interplay with the weaving technique and style.
In the Nuance collection, the hues change with the light in a subtle dance of color and weave. In the Pluyia collection, the spotlight shines on the subtlety of repetition, on slight movement, "as if the fabric were patterned, but this sensation in reality comes about due to the technique used when weaving: by skipping over just a few threads in the weft."
TEIXIDORS X MONOCOLE
In 2021, we had the pleasure of working with one of the most prestigious international lifestyle magazines, Monocle, as well as with its sister title Konfekt magazine.
Konfekt has collaborated with us on a luxurious reversible throw, woven from traceable merinowool with striking dark-copper accents. Available at Monocle's eshop.
This  Konfekt and Teixidors collaboration focuses on the details. As it is the details in life that give meaning to our actions, it is the details in our products that make them timeless and meaningful. As Nuria Bitria, creative director of Teixidors said, "clothes and fabrics are an unequivocal expression of time in every culture."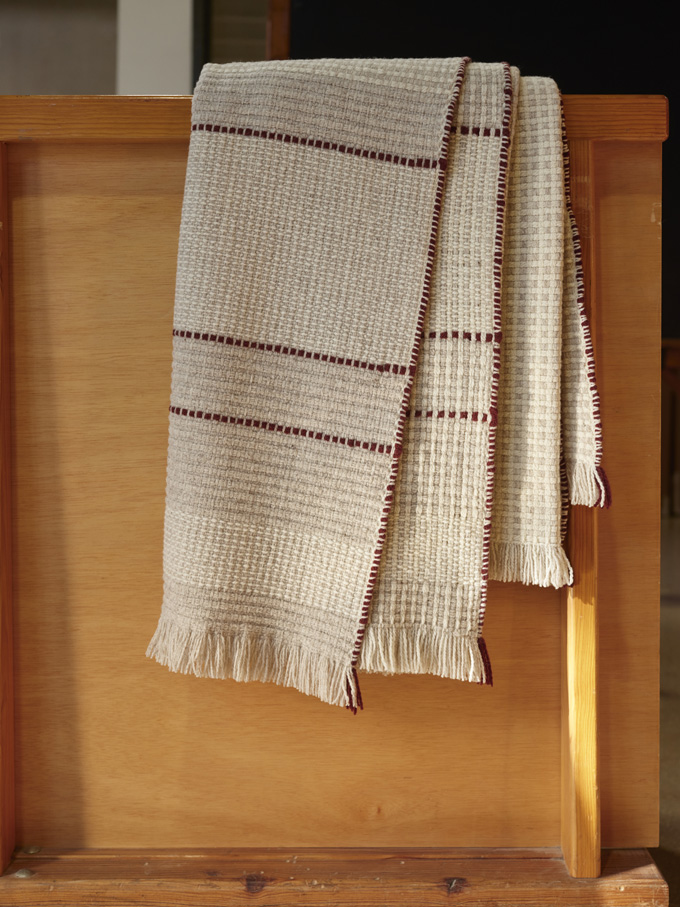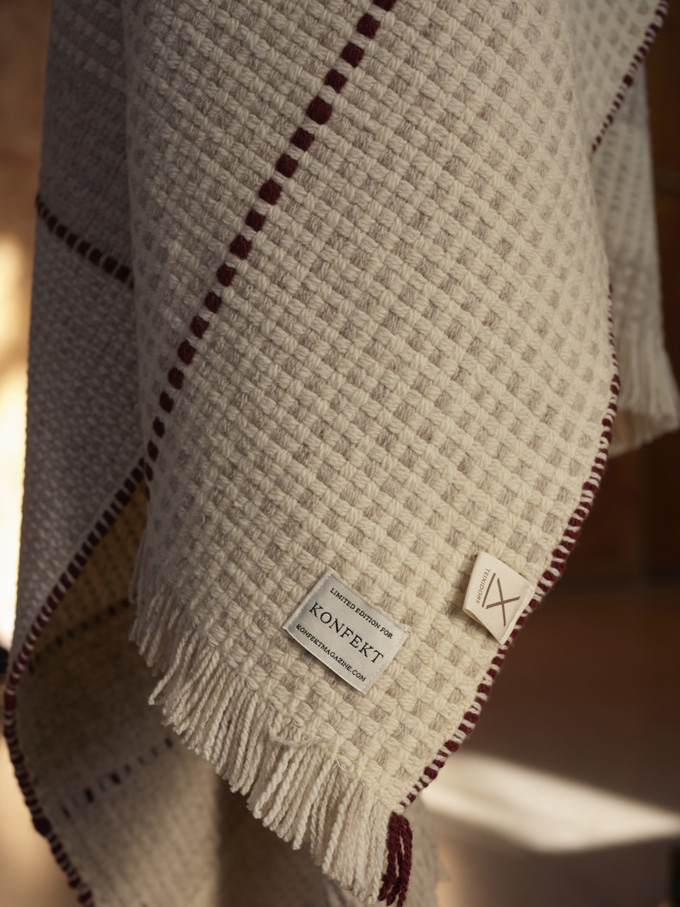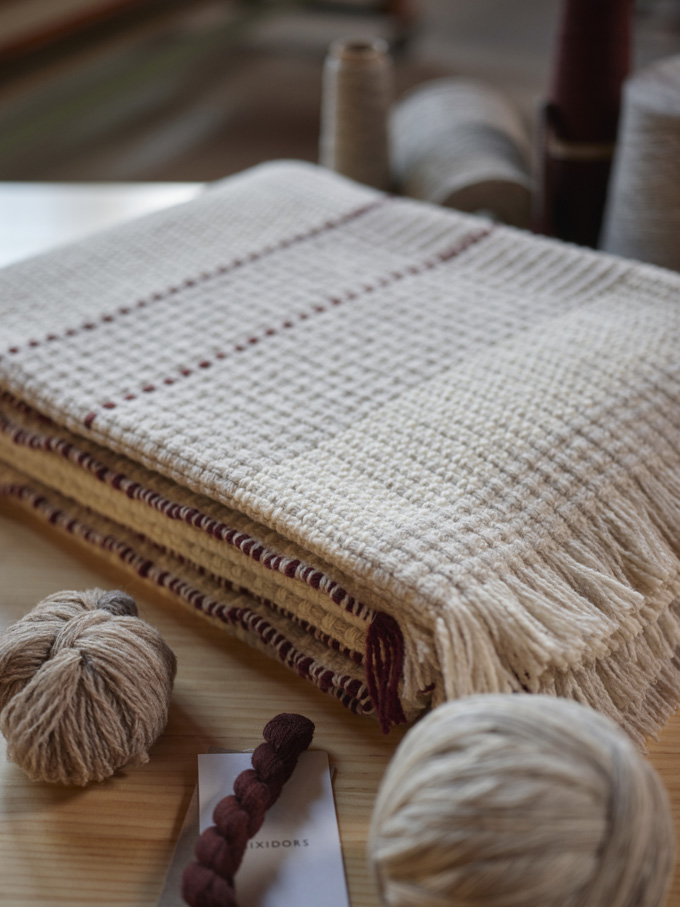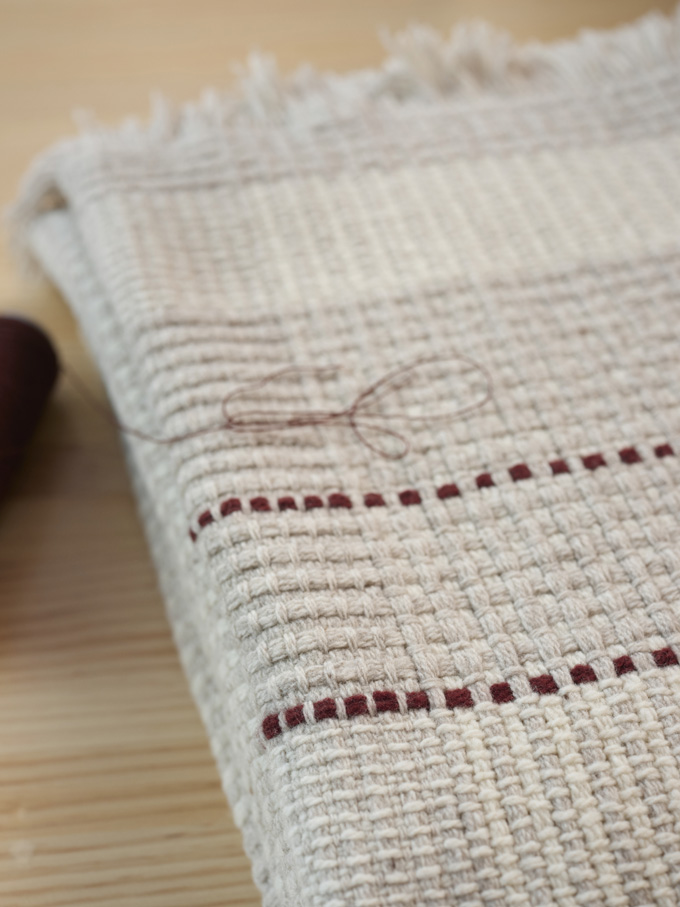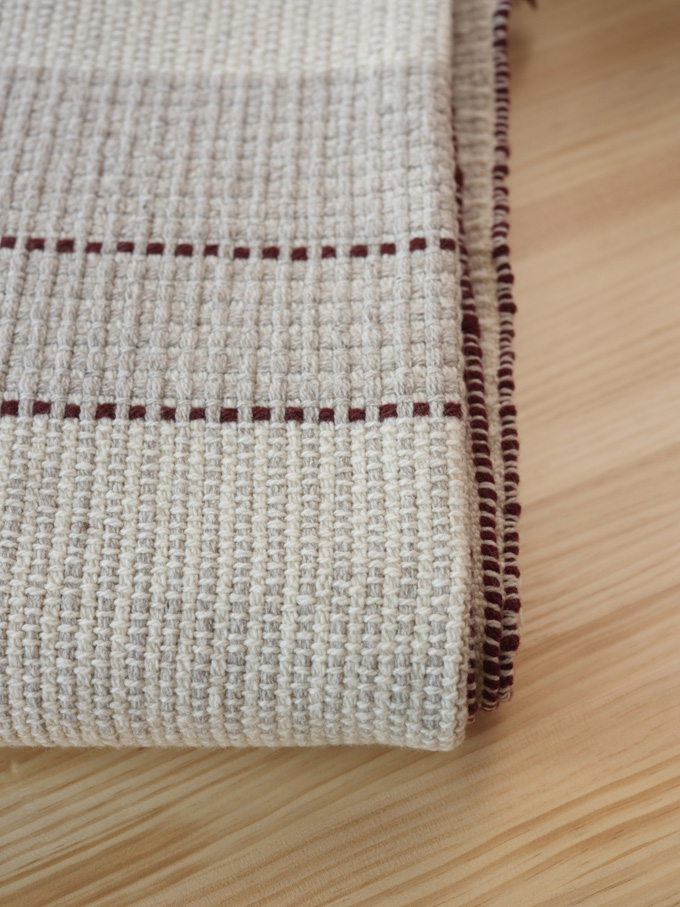 Behind this exquisite reversible blanket is the invaluable work of a team of artisans. The responsible use of raw material, achieves a sensation of warmth and sponginess without waste. When asked about what makes this product special, Nuria responded, "I ask myself, what is the minimum you need to achieve more? I think that is the question that best describes my way of working, and the core of this product."
At Teixidors, our inspiration comes from nature and culture in its broadest sense, and that includes our search for materials and design challenges. In addition, we are deeply committed to creating sustainable products in a way that is socially responsible.
As Nuria Bitria, creative director of Teixidors said, "As life passes by, quite often we feel like we don't have time to live it. I tried to put a positive spin on this design by paying attention to the small details that give meaning to our actions. All this may sound a bit philosophical, but it really is the inspiration behind this collection."