ABANS Cushion Cover
€126 – €159
100% "Masters of Linen" ® european linen
A linen cushion in natural tones with subtle lined motif created by sewn seams. Inspired by the art of basket making with the fabric weave and created entirely using European sourced flax.
Design Notes
Woven by hand loom in Terrassa (Barcelona)
Size: several
Detail & Care
Dry cleaning recommended
See care guide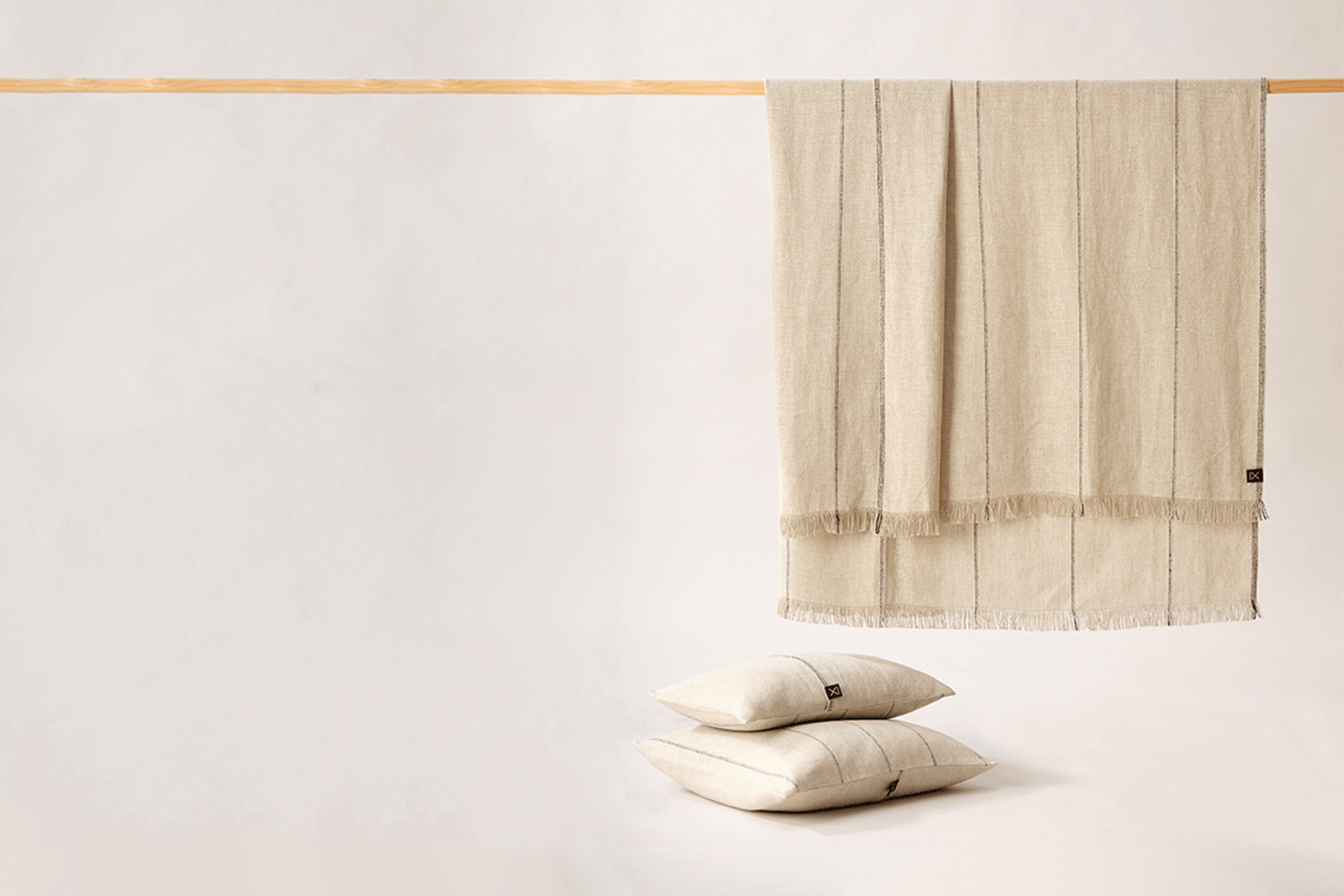 Abans Collection
The name of the collection Abans means "before" in the Catalan language: an homage to the timeless designs that focus on quality and durability, rather than what happens to be trendy.
See throws
EXPLORE THE ABANS COLLECTION
The Abans collection is deeply rooted in Mediterranean culture offering a contemporary design, easy to integrate with interiors no matter what the style. Abans celebrates the tradition of basket weaving, one of the oldest handicrafts, just like the manual weaving that we have developed at Teixidors using timber looms inspired by 18th Century designs.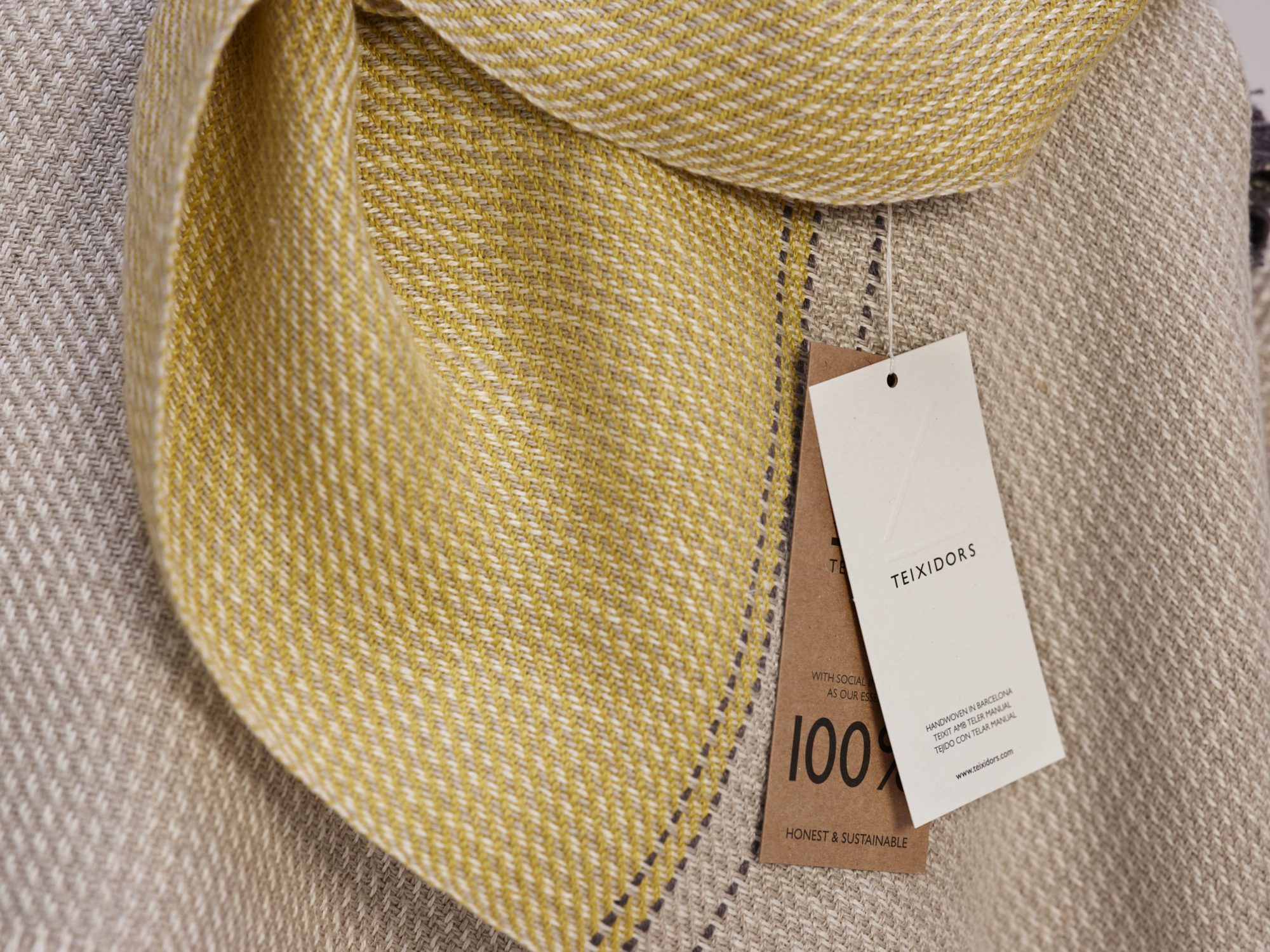 In order to work with flax on the manual looms of Teixidors the dance' of the weaver's hands and feet must be even softer and more deliberate given that flax is such a demanding fibre to weave by hand with little give; in reality it requires an extraordinary skill.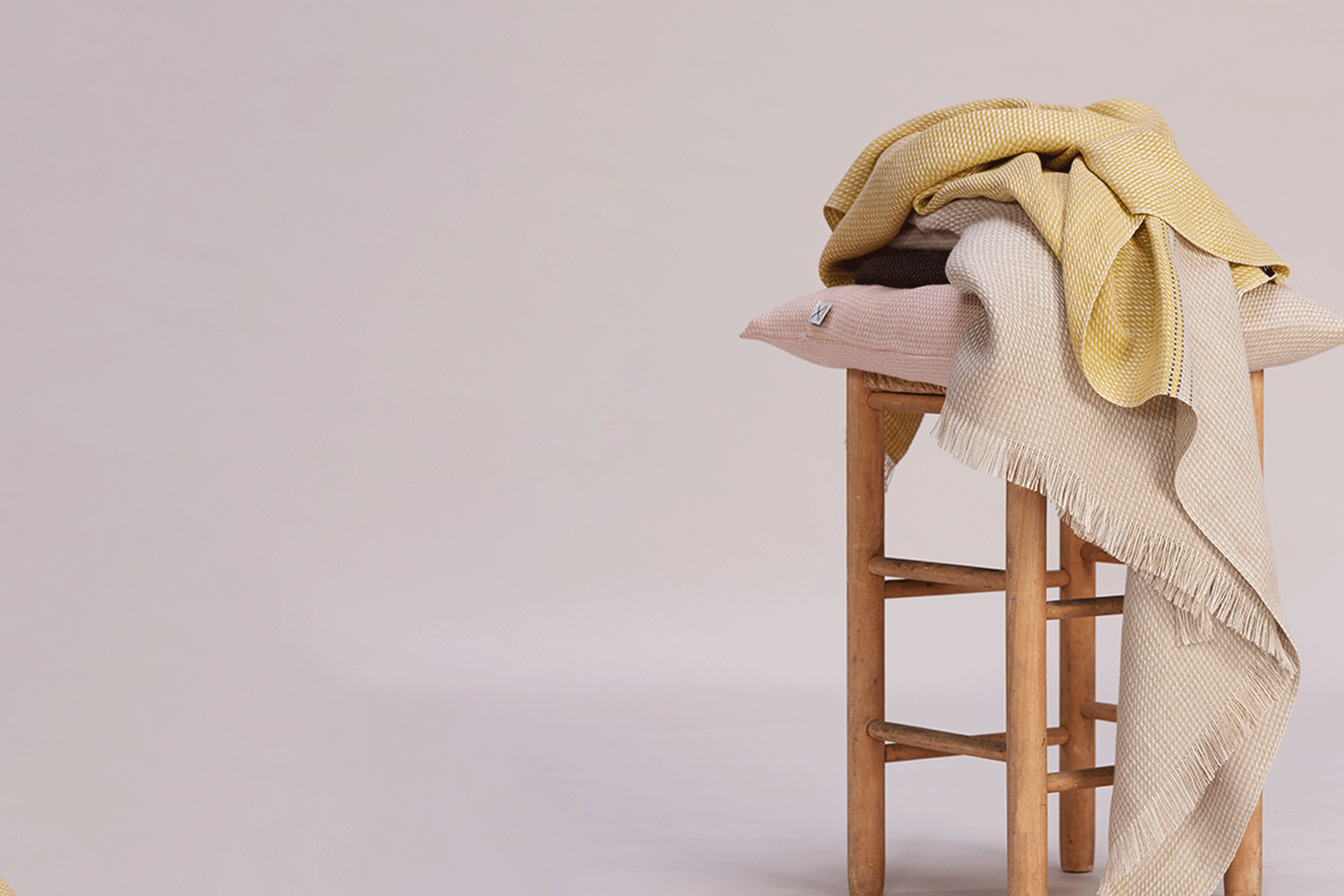 There are always good reasons for featuring linen textiles in home interiors. The flax used in the Abans collection is 100% sourced from Europe, following the principles of the European Confederation of Flax and Hemp (CELC) of which Teixitors is a member. This is the only European agro-industrial organisation that brings all elements of flax production under one umbrella, from the farmer to the weaver.
Specifically the flax linen used by Teixidros comes from a French farming cooperative and its conversion into yarn is undertaken in Poland.