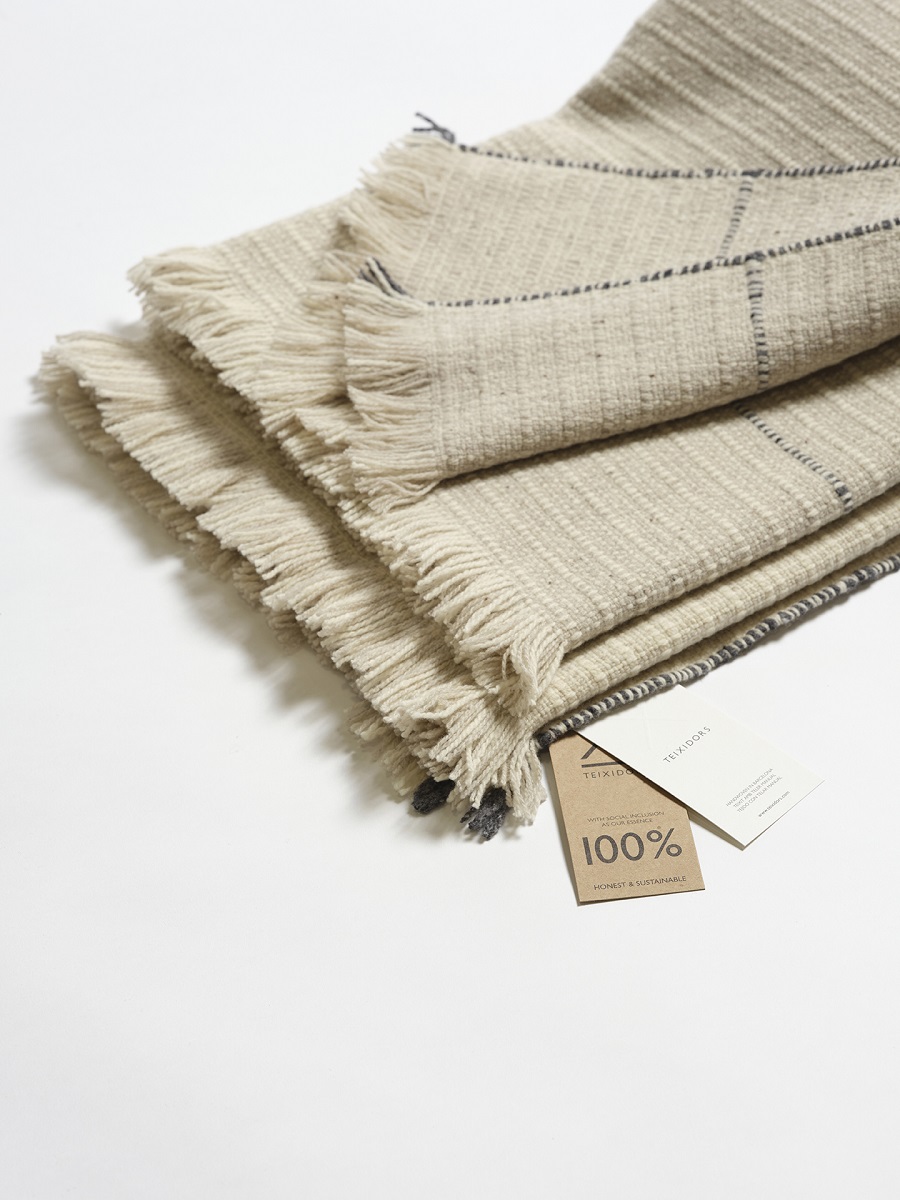 ARAN Blanket
€702 – €1.009
New Collection – September 2022
Traceable 100% ecological Merino wool
An evenly designed soft textured, smooth bed blanket. Reversible, traceable 100% ecological Merino wool in the raw and greys tones of the wool's natural yarn. Four coloured patches and mixed textures breathe life into this blanet that works best in neutral spaces. With charcoal grey edging for the underside of the blanket and a fringe around the edges.
DESIGN NOTES
Woven by hand loom in Terrassa (Barcelona)
Size: several
DETAIL & CARE
In a linen drawstring bag
Dry cleaning recommended
See care guide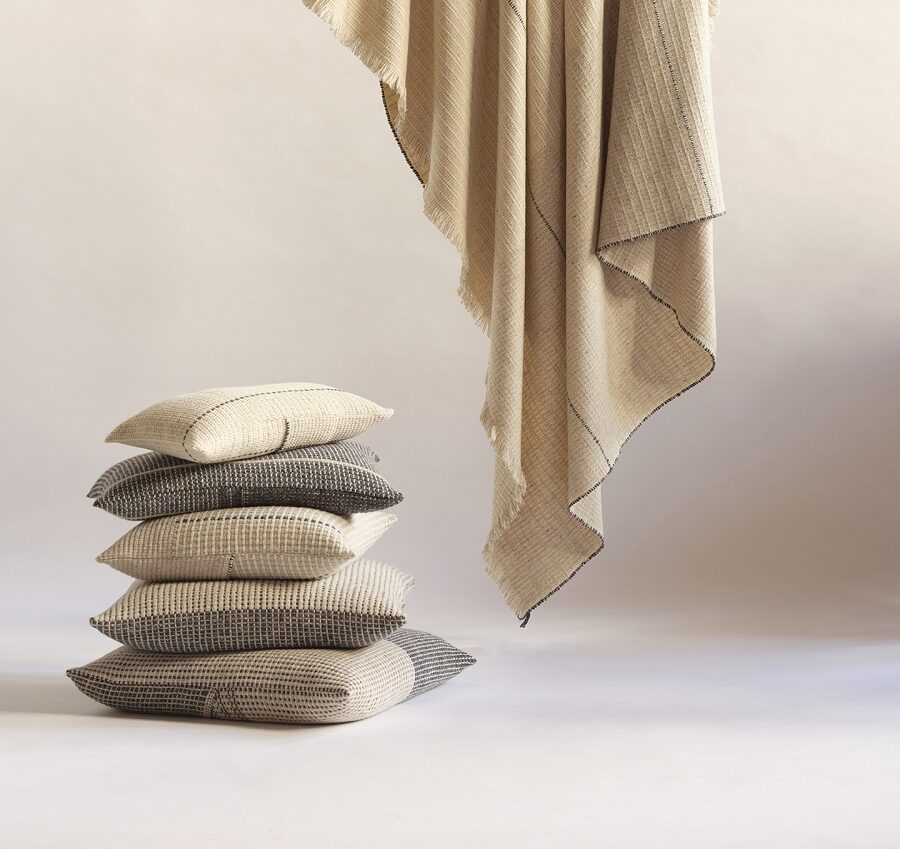 TEMPS COLLECTION
This 100% Merino wool blanket in neutral
tones combines well with the volumes of
the Temps and Time cushions collections.
Ver Temps
EXPLORE THE ARAN COLLECTION
The idyllic blanket
The name evokes the misty mornings of high mountain valleys: just like the Valle de Arán of the Catalan Pyrenees or the mountains of the Basque Country from whose language the etymology of the word 'Aran' is derived.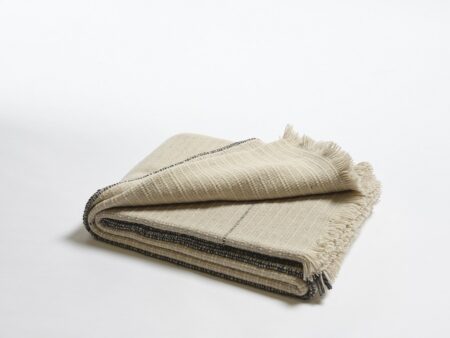 Aran forms part of the 100% ecological Teixidors line, with guaranteed traceability and just like the rest of the collections, made using a manual loom, in this particular case the timber looms that measure 3 meters across used at our workshop.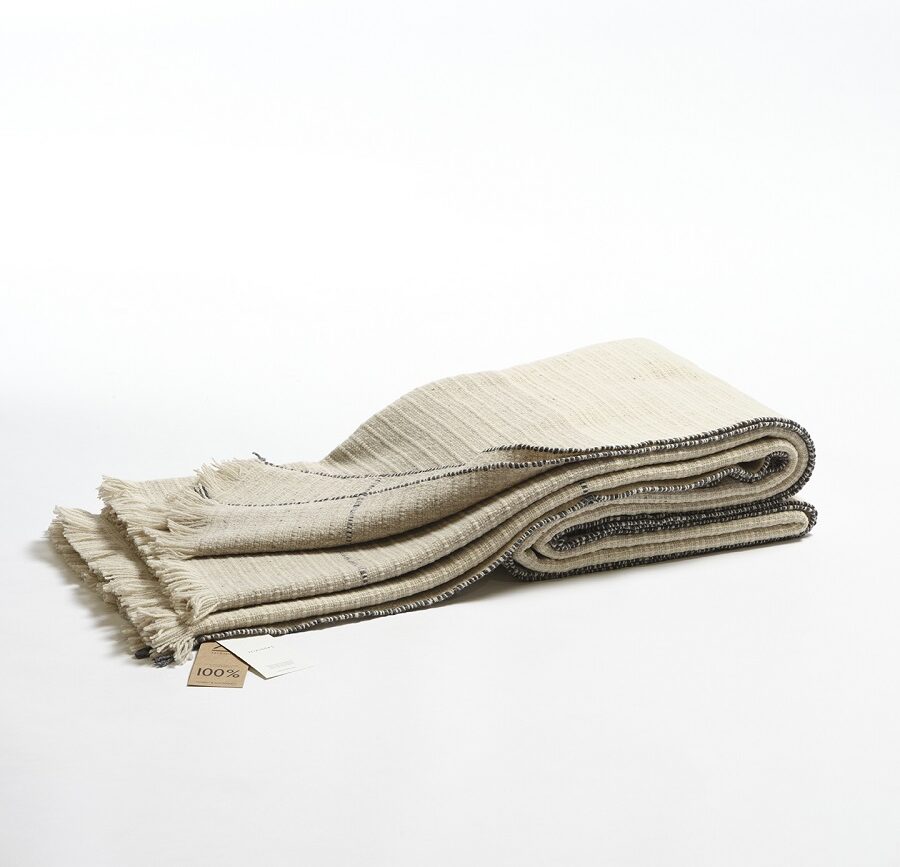 The idyllic combination between raw and grey colour threads, derived from the wool fibers, in its most natural, unadulterated state allows Aran to adapt perfectly to more neutral spaces and ambiences, connecting back to nature.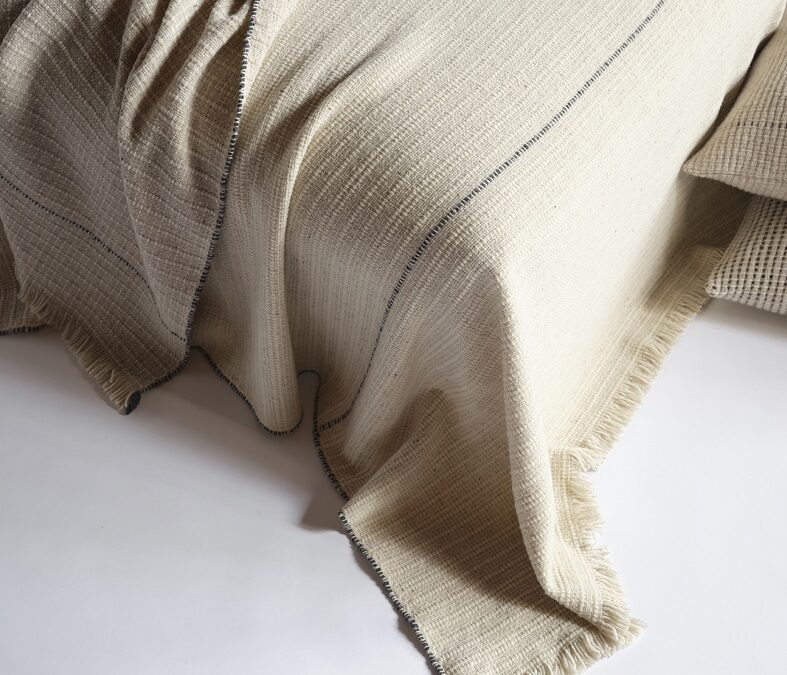 The structure of the weave presented a new challenge in terms of design and innovation: finding the right harmony which allows for the precious Merino wool yarn to be fully exploited through hand weaving. The transformation and shrinkage of the yarn requires very precise preparation to guarantee the final dimensions and above all else the correct volume and tactile feel.