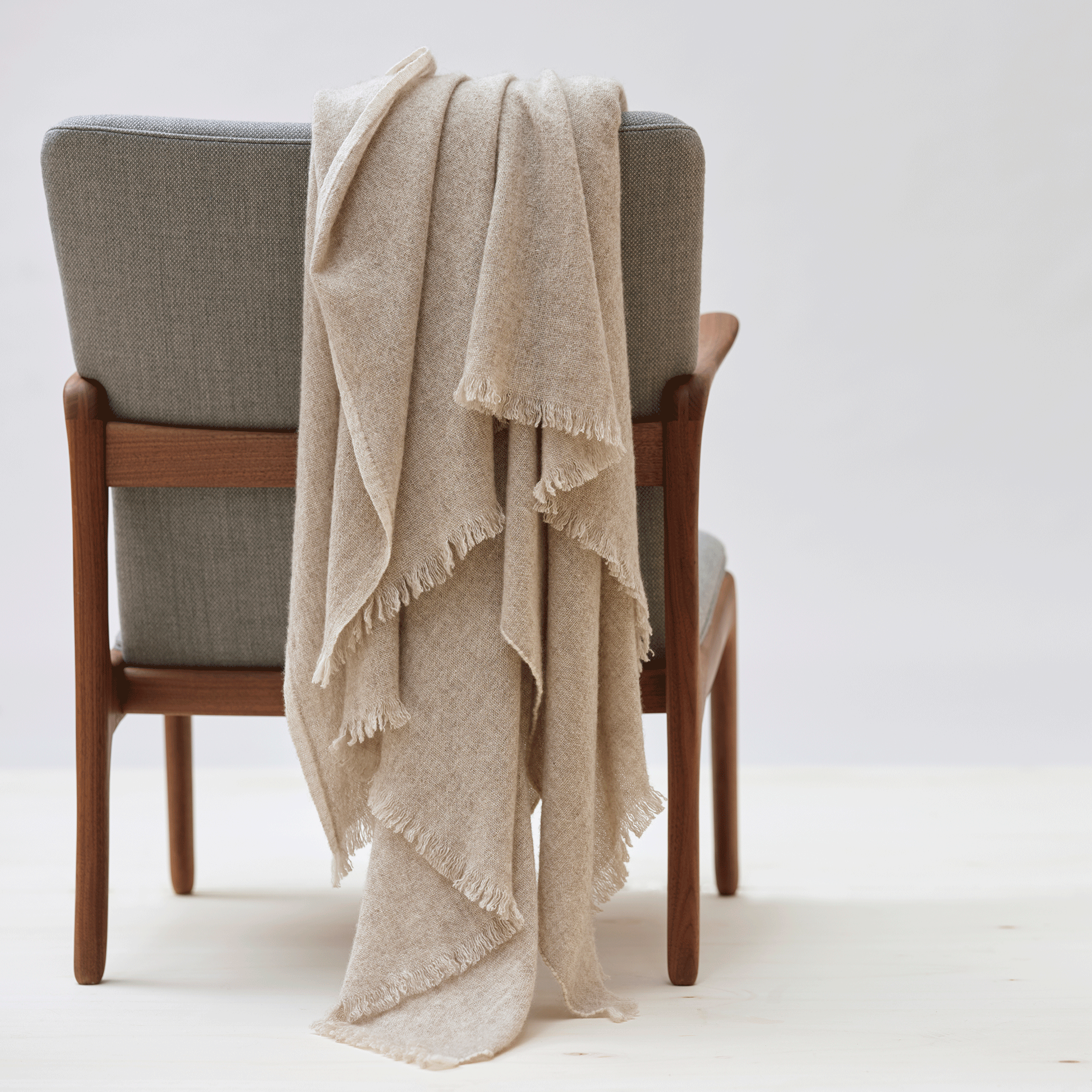 YAMAAT
€773
50% sustainable cashmere 38% ecological merino wool 12% yak wool with traceability
9 in stock
The delicate edge trims of the Yamaat shawl contrast subtly with the natural tones of its light grey colour, obtained with a combination of sustainable cashmere and yak down, also farmed in a sustainable way and organic merino wool.
Design Notes
Woven by hand loom in Terrassa (Barcelona)
Size: 140 x 180 | 55 "x71"
Detail & care
In a linen drawstring bag
Dry cleaning recommended
See care guide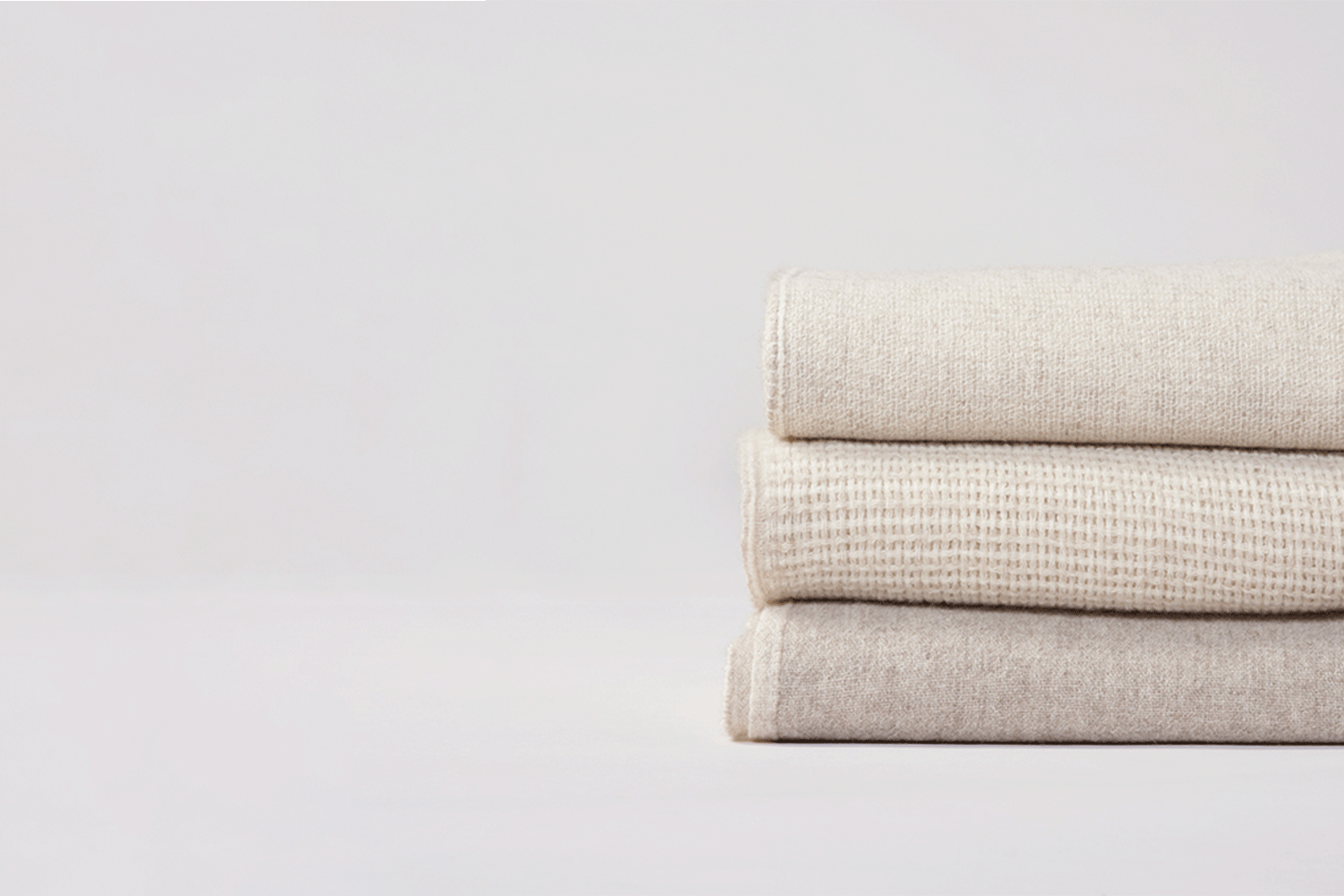 Yamaat Collection
The collection of Teixidors' sustainable cashmere that includes Tuin, Yamaat and Nébula Gris is woven using cashmere with a low percentage of yak down and is complimented with merino wool, all from sustainable sources.
See shawls
Explore the sustainable cashmere collection
Tuin, Yamaat and Nébula gris form the sustainable cashmere collection at Teixidors. They are handwoven with a small percentage of yak wool and complemented with merino wool, all from sustainable backgrounds.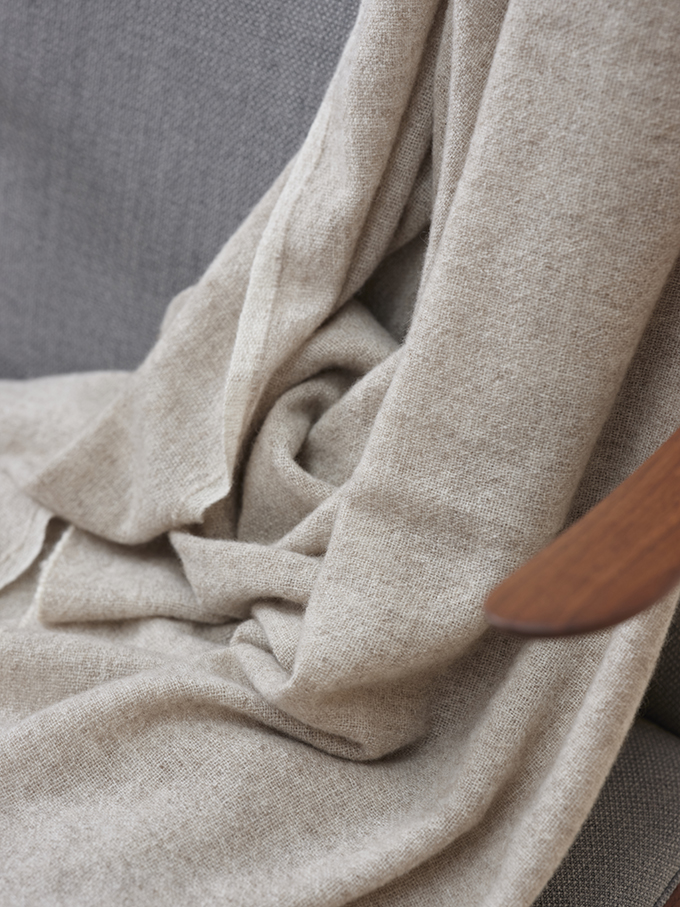 Cashmere is the most valued yarn and worldwide demand has led to over-exploitation of natural resources. Conscious of this at Teixidors we support a cooperative livestock farm in Mongolia that guarantees respectful care for the animals, the environment and the processes of collecting the cashmere.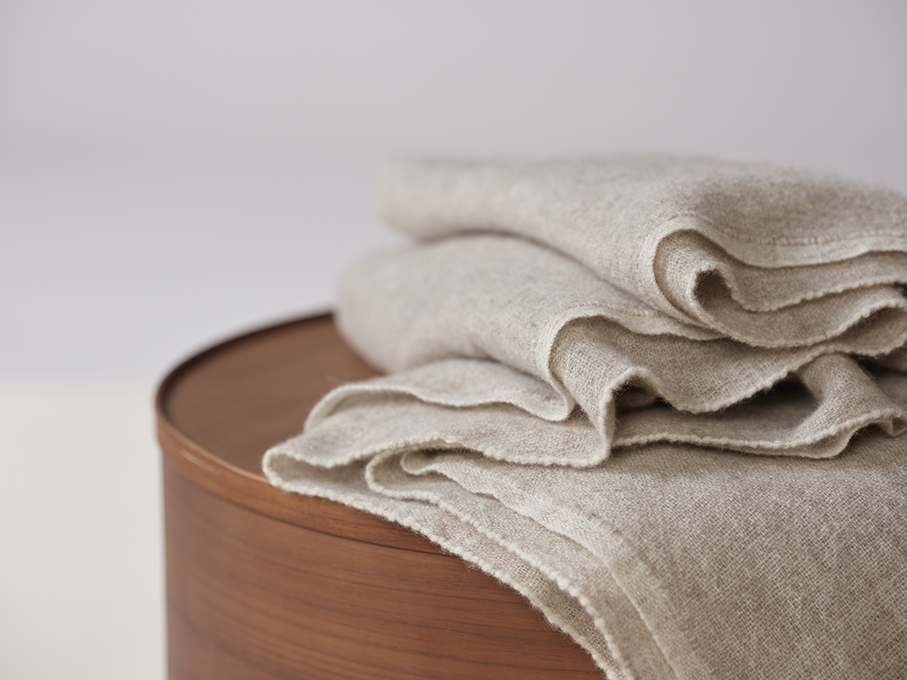 In addition, we explore mixtures with other high quality fibres producing extraordinarily light and soft fabrics, thus adding value to each gram of this superior quality fibre