Zabu Square Floor Cushion
€1.126
New Collection – September 2023
10 in stock
100% Merino wool
Robust structure with a warm and soft touch for a wonderful even larger cushion. We combine the colors of our Zabu-Thor to combine the properties of each one of them. Made of 100% merino wool, we obtain the gray color thanks to the mixture of natural fibers without the need for dyes. The padding is firm and is also made of natural fibers such as hemp and cotton
DESIGN NOTES
Woven by hand loom in Terrassa (Barcelona)
With inside in natural fibers: 60% ecological hemp 40% cotton
Size: 100x100cm 39"x39"
DETAIL & CARE
Dry cleaning recommended
See care guide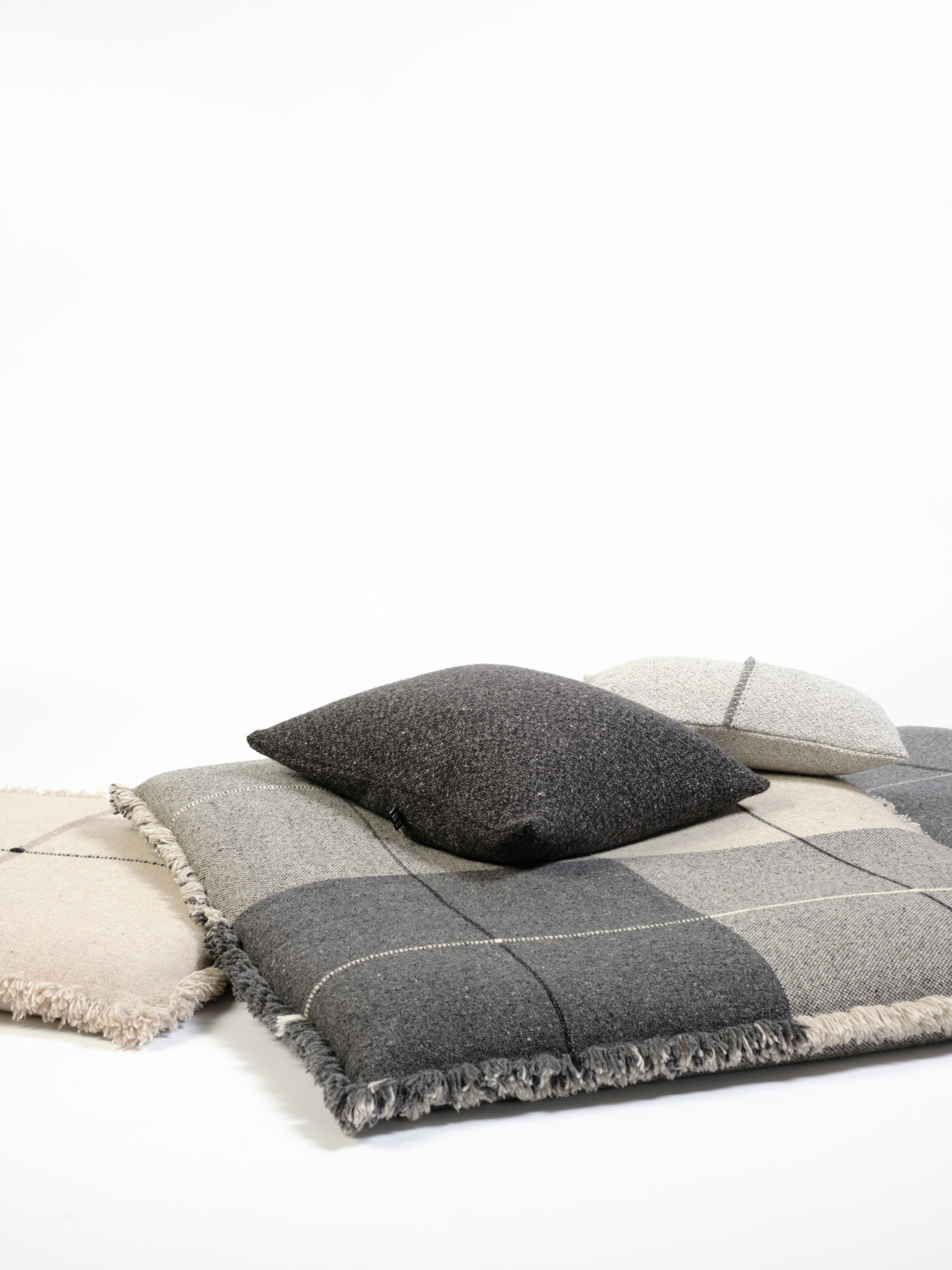 Zabu Square Collection
Robust structure with warm and soft touch for a wonderful even larger cushion. We combine the colors of our Zabu-Thor to combine the properties of each of them. Made of 100% merino wool, we obtain the gray color thanks to the mixture of natural fibers without the need for dyes. The filling is firm and is also made of natural fibers such as hemp and cotton.
ZABU THOR